Service Operations Lead - Technical Support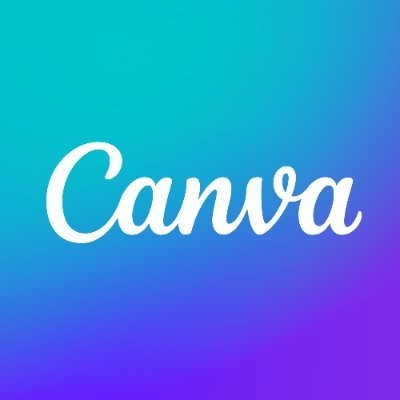 Canva
IT, Customer Service, Operations
Manila, Philippines
Posted on Tuesday, September 12, 2023
Join the team redefining how the world experiences design.
Hey, g'day, mabuhay, kia ora,你好, hallo, vítejte!
Thanks for stopping by. We know job hunting can be a little time consuming and you're probably keen to find out what's on offer, so we'll get straight to the point.
Where and how you can work
Our flagship campus is in Sydney, Australia, but with many of our Canvanauts calling the Philippines home, our office in Manila is a buzzing place. Whether your role needs you in the office, at home or a bit of both, we've created an environment that truly empowers you to thrive.
What you'd be doing in this role
As Canva scales change continues to be part of our DNA. But we like to think that's all part of the fun. So this will give you the flavour of the type of things you'll be working on when you start, but this will likely evolve.
Canva's Customer Happiness team are the face of a platform used by millions of people every day. With over 20 million active users, we strive to make each and every customer happy. The team interacts with our users to provide and process information in response to inquiries, concerns and requests about Canva and its features. Customer happiness is what gets us up in the morning! Our aim is to provide excellent customer service and to promote this idea throughout the organisation.
What you'll do:
Tailor-fit coaching styles effectively to different working styles of members to empower high performers, motivate high potentials, and support low performers
Conduct effective discussions and seasonal cadences with members to set goals, provide feedback, coaching with action-driven next steps, and check levels of performance
Take full responsibility for the overall output of the team using ticket backlog, CSAT, FRT and user specific feedback
Drive the team to realign focus on what's urgent for the businessActively remove blockers that hinder members to achieve individual and team goals
Tie up different people with diverse skill sets and drive them to become a high performing team
Challenge and stretch team members that support their career aspirations while maintaining alignment with business goals
Empower team members by setting SMART goals, providing resources, does coaching, calls out underperformance, and fosters a high performance culture
You'll love this role if you have:
At least 5 years managerial experience in customer service
Experience managing a team, during a rapid growth phase In-depth knowledge of customer service principles and practices, software, databases and tools
Proven track record for meeting and exceeding targets, and leading a team who continuously improve performance
Ability to drive motivate high potentials and support low performers
Excellent knowledge of management methods and techniques
Awareness of industry's latest technology trends, tools, and applications
Ability to think strategically and solve problems
Proven ability to influence, energise, develop and drive change
Grace under fire: ability to present in front of large groups, deal with ambiguity, and demonstrate composure in stressful situations
Customer service orientation
Benefits
Competitive salary, plus equity options
Free meals everyday! We have talented In-house chefs that cook delicious breakfast and lunch for us everyday.
Gym membership allowance
Professional education allowance
Mental health benefit through employee assistance program.
Competitive HMO and Leave benefits
Sponsored social clubs and team events
Countless fun and quirky celebrations
Work in one of the coolest office in Makati!
Canva
is currently one of Australia's hottest technology startups and has been the ranked #1 Australian Workplace in Technology by JobAdvisor for the second year in a row.
We mean it when we say we want to create a workplace that you love coming to. Our culture is unlike anywhere else and our offices are designed with workspaces for every mood, to help you do great work. At Canva you can be part of a company that is growing rapidly, building a product that users really love.
Being a force for good
One of our core values at Canva, "Being a force for good" means we are actively working towards a world that isn't just good for a small few, but one that's good for everyone. We believe deeply that bringing together diversity of thoughts, perspectives and expression is key for building the best product for our equally diverse community. To achieve this, we need to constantly work towards making Canva the best place to work, for everyone.
What's in it for you?
Achieving our crazy big goals motivates us to work hard - and we do - but you'll experience lots of moments of magic, connectivity and fun woven throughout life at Canva, too. We also offer a stack of benefits to set you up for every success in and outside of work.
Here's a taste of what's on offer:
• Equity packages - we want our success to be yours too
• Inclusive parental leave policy that supports all parents & carers
• An annual Vibe & Thrive allowance to support your wellbeing, social connection, office setup & more
• Flexible leave options that empower you to be a force for good, take time to recharge and supports you personally
Check out lifeatcanva.com for more info.
Other stuff to know
We make hiring decisions based on your experience, skills and passion, as well as how you can enhance Canva and our culture. When you apply, please tell us the pronouns you use and any reasonable adjustments you may need during the interview process.
Please note that interviews are conducted virtually.