Program Manager, Canva Foundation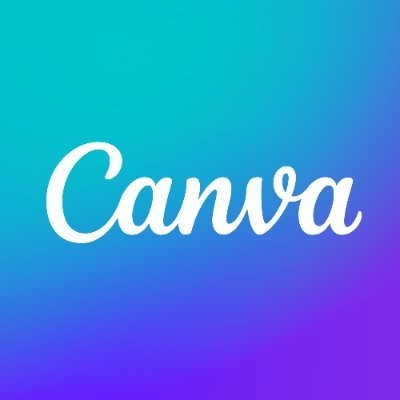 Canva
Operations
London, UK
Posted on Tuesday, September 12, 2023
Join the team redefining how the world experiences design.
Hiya, g'day, mabuhay, kia ora,你好, hallo, vítejte!
Thanks for stopping by. We know job hunting can be a little time consuming and you're probably keen to find out what's on offer, so we'll get straight to the point.
Where and how you can work
Our flagship campus is in Sydney, Australia but we have a swanky new office in London that has all the bells and whistles. Even though you'll find us in Shoreditch, you have choice in where and how you work. That means if you want to do your thing in the office (if you're nearby) or at home or a bit of both, it's up to you.
When you join our team in the UK, you'll also be joining forces with Flourish, who were acquired by us in 2022. Flourish enables everyone to change the way they tell stories with data by creating rich, animated data visualizations and other interactive content that can be embedded anywhere - including in Canva!
What you'd be doing in this role
As Canva scales change continues to be part of our DNA. But we like to think that's all part of the fun. So this will give you the flavour of the type of things you'll be working on when you start, but this will likely evolve.
You will be based in London (Canva's HQ in Europe), and the European region will be the primary focus of your work. In Europe, we have offices in the UK, Germany, Czech Republic, Austria, and South Africa. You will also work with other Canva campuses on company-wide initiatives and establishing standard processes. Reporting to the Head of Social Impact, and working closely with the Europe leadership, Vibe, and Product teams.
Some ideas of how you will activate under these pillars (but not limited to this) are:
Empowering Nonprofits: Growing nonprofit users and supporting Sales & Product teams with this; Supporting our Brand Team in Europe, FFG Brand Campaigns & projects; Educating nonprofit users through facilitating workshops and training Canvanauts to do the same; Leading co-working spaces for nonprofit users
Quality Education: School visits and volunteering; Refugee training workshops; Job seeker workshops for vulnerable groups etc.
Helping Local Communities: Crafting, launching, and supporting Canva Community Projects; Running the Europe Volunteering Calendar end-to-end (including all nonprofit partnerships, coordinating Force for Good Fridays, and supporting team volunteering)
The Foundation team:
The Foundation is the giving vehicle that funds and supports different programs within our 4 pillars. We're also the team that exists to empower and support all teams across Canva to get involved in our Step 2 work, acting as the 'invisible glue' to create a cohesive Step 2 strategy and impact across Canva.
Your role will be to mobilise the time, talents and resources of European Canvanauts to help make the world better, through creating and connecting opportunities with nonprofits and social impact organisations. You will also help with all other Canva and Foundation-related strategies, projects, and initiatives when needed, with a focus on getting our team as involved as possible.
At the moment, this role is focused on:
You will collaborate with leadership and the Foundation Team to build a localised strategy for your region across our 4 Step 2 pillars and ensure you co-design opportunities for all of your outstanding team and employee needs.
You should develop new and champion existing relationships with local nonprofit partners and nonprofit users for Canva's volunteering and gift matching programs and nonprofit initiatives in Canva spaces/at external events.
You are responsible for supporting and growing employee engagement and the growth of our volunteering, gift-matching, community programs, and local force for good giving. Understand how Canva can best use your skills to help our local Europe nonprofit community in the best way and lead all volunteer engagement.
You will optimise Canva processes to ensure our Step 2 initiatives operate seamlessly while delivering extraordinary impact. Coordinate logistics for all nonprofit and volunteering events by leading the Volunteering Calendars and Team Bonding Calendars end-to-end (to align with the broader team and Canva-wide events and cadences).
You need to build processes for collecting the social impact you achieve (both quantitative and qualitative) across our 4 key pillars.
Your role is to build an outstanding 'give back' culture at Canva through outstanding internal communication and celebrations for achieving our impact goals.
You'll own all volunteering and Step 2 event management and facilitation (from nonprofit and community workshops to team bonding volunteering, to our company-wide Force for Good volunteering week).
You will work with our finance and legal teams on agreements with our nonprofit partners, budget tracking, and risk/mitigation management.
You're probably a match if:
You have experience crafting and implementing scalable philanthropic programs that can engage multitudes (100's) of people at once. Ideally, you will come from a social impact background with extensive nonprofit engagement expertise, possess a solid understanding of project management processes, and delivering social impact campaigns or projects, as well as product initiatives.
You'll be truly focused on making an impact - not just creating noise with a curiosity about seeking, screening, and vetting opportunities with the highest potential for impact. Furthermore, you should excel in collecting this impact and sharing it through storytelling and data to demonstrate how we're contributing to achieving our goals.
As a self-starter who takes initiative, you'll play a meaningful role in crafting our goals and strategies, as there is no predetermined roadmap. Your vision should extend to inventing, creating, and implementing ideas that will assist the Foundation in achieving its goals in a globally distributed environment. You will lead projects and timelines while embodying Canva's value of 'make complex things simple.
You should have experience in leading skill-based and generalist volunteering projects and the ability to recruit volunteers for projects and empower them for success through accountability and delegation. You enjoy achieving your goals through collaboration, leadership, and developing a broad range of relationships.
Your passion for making a positive difference and contributing to Canva's Step 2 vision and strategy should shine through in all you do.
Achieving our crazy big goals motivates us to work hard - and we do - but you'll experience lots of moments of magic, connectivity and fun woven throughout life at Canva, too. We also offer a stack of benefits to set you up for every success in and outside of work.
Here's a taste of what's on offer:
• Equity packages - we want our success to be yours too
• Inclusive parental leave policy that supports all parents & carers
• An annual Vibe & Thrive allowance to support your wellbeing, social connection, office setup & more
• Flexible leave options that empower you to be a force for good, take time to recharge and supports you personally
Check out lifeatcanva.com for more info.
We make hiring decisions based on your experience, skills and passion, as well as how you can enhance Canva and our culture. When you apply, please tell us the pronouns you use and any reasonable adjustments you may need during the interview process.
Please note that interviews are conducted virtually.