Freelance Element Reviewer - Graphics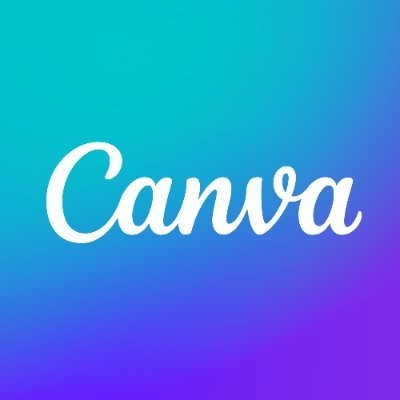 Canva
Manila, Philippines
Posted on Tuesday, September 12, 2023
Join the team redefining how the world experiences design.
Hey, g'day, mabuhay, kia ora,你好, hallo, vítejte!
Thanks for stopping by. We know job hunting can be a little time consuming and you're probably keen to find out what's on offer, so we'll get straight to the point.
Where and how you can work
Our flagship campus is in Sydney, Australia, but with many of our Canvanauts calling the Philippines home, our office in Manila is a buzzing place. Whether your role needs you in the office, at home or a bit of both, we've created an environment that truly empowers you to thrive.
What you'd be doing in this role
As Canva scales change continues to be part of our DNA. But we like to think that's all part of the fun. So this will give you the flavour of the type of things you'll be working on when you start, but this will likely evolve.
At Canva, we're transforming the way the world designs. A vital part of this mission is the content that users can add to their designs - photos, illustrations, fonts, videos, and more. As the company grows, so too does our user base; in order to ensure we're providing fresh, diverse, safe for school and relevant 'elements' for all of their design needs, we're continually producing and acquiring new content.
It is critical that all of the beautiful content that is being created and uploaded to Canva every single day by our production teams, Creators, and partners are consistently reviewed by our team. This is the cornerstone of providing a world-class designing experience for all our users. As
Freelance Graphic Reviewer,
your task is to ensure that these
graphic elements
are high-quality and appropriate for our users and platform.
What you'll be doing:
You'll review graphics in a high-volume, deadline-oriented environment
You'll evaluate graphics for its overall quality, visual trends and technical execution, following Canva's aesthetic and guidelines
You'll need to do content moderation through quality audits review as requested
You'll need to maintain a full understanding of expected deadlines and visual preferences
You'll need to calibrate with the Graphics Review Team to maintain high QA alignment rate
What we're looking for:
You have experience as a graphic designer, illustrator or in creative project management that has a strong eye and passion for working in design
You have a professional portfolio of projects showing exceptional different graphic style content
You have a stylistic approach and keen understanding of what makes a good content based on design fundamentals in visual design and popular trends (layout, composition, branding, color, typography, etc.)
You have a proven ability to select highly relevant, usable and impactful graphic styles with a modern aesthetic
You have a keen understanding of user interaction and the importance of usability
You are able to conduct review and audits on highly sensitive topics that can possibly be triggering
You have exceptional organizational skills (be self-organized) and great attention to detail
You have high-speed internet and devices that can run through the latest software to ensure secure and smooth access to our web-based tools
What's in it for you?
Achieving our crazy big goals motivates us to work hard - and we do - but you'll experience lots of moments of magic, connectivity and fun woven throughout life at Canva, too. We also offer a stack of benefits to set you up for every success in and outside of work.
Here's a taste of what's on offer:
• Equity packages - we want our success to be yours too
• Inclusive parental leave policy that supports all parents & carers
• An annual Vibe & Thrive allowance to support your wellbeing, social connection, office setup & more
• Flexible leave options that empower you to be a force for good, take time to recharge and supports you personally
Check out lifeatcanva.com for more info.
Other stuff to know
We make hiring decisions based on your experience, skills and passion, as well as how you can enhance Canva and our culture. When you apply, please tell us the pronouns you use and any reasonable adjustments you may need during the interview process.
Please note that interviews are conducted virtually.