Arabic Language Manager (Germany Based)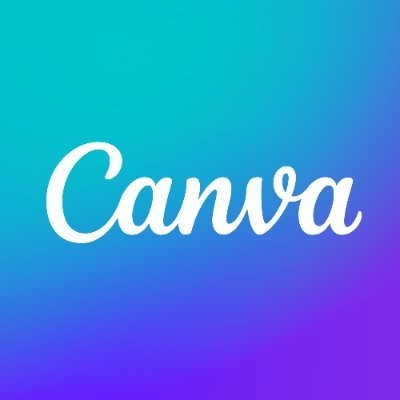 Canva
Germany
Posted on Tuesday, September 5, 2023
Join the team redefining how the world experiences design.
Hey, g'day, mabuhay, kia ora,你好, hallo, vítejte!
Thanks for stopping by. We know job hunting can be a little time consuming and you're probably keen to find out what's on offer, so we'll get straight to the point.
Where and how you can work
Our flagship campus is in Sydney Australia but in this project you'll be working remotely from wherever you are located. That means you have the ultimate flexibility. Wherever works for you, works for us.
What you'd be doing in this role
As Canva scales change continues to be part of our DNA. But we like to think that's all part of the fun. So this will give you the flavour of the type of things you'll be working on when you start, but this will likely evolve.
About the team
Every month, more than 50 million Canva users create a design in one of the 100 languages other than English, that Canva supports. The Localisation specialty is a small team of linguists, project managers, and engineers distributed throughout the company. Our mission is to celebrate the diversity of our global users and make their experience delightful by delivering a hyper-localised experience
If you join our team as a Language Manager, you'll bring your linguistic and cultural knowledge to all aspects of localisation, ensuring our international users have the best possible Canva experience. You'll be the creative hub for all content in Hindi and help advise on Canva's branding in that market.
This is a remote, part-time (20 hours/week), 12-month contract role.
What you'll be doing
- Building a language strategy that will efficiently meet the needs of Arabic-speaking customers around the world
-
Advising product teams on the best UI and UX practices for designing in right-to-left languages
-
Creating Canva's voice across all parts of the Canva product in Arabic.
-
Translating key content and managing the relationship with our localisation partners for Arabic.
-
Developing/Updating a style guide and glossary
-
Reviewing and evaluating translation quality
-
Providing cultural insights and guidance
-
Reviewing vendor translations
-
Assessing and sourcing new LSPs
-
Answering linguistic questions
-
Triaging results of scripted testing
After 6 months you will have established relationships with key stakeholders in marketing, subscriptions, and content that will allow you to deploy your local expertise. You'll have created processes and channels for communicating best practices and completing internal requests such as copywriting, content review, and translation guidelines. And you will have developed a comprehensive plan for meeting the needs of Arabic speakers the world over.
Who you are
You're a natural at writing clear, fun, and engaging content. You have experience with creative writing and/or design and you're able to hit the perfect tone in multiple different contexts. You're passionate about languages and cultures and you understand how these can impact people's experience of a product. Above all else, you understand what speakers of Arabic need to be able to understand and use Canva.
You also love taking things from chaos to clarity — you're a natural at understanding ambiguous, complex problems and communicating them simply to others. You also have the drive to see things through despite changes and setbacks. You're equally comfortable discussing details with engineers and ideas with product managers and designers. You're great with tech (Atlassian project management tools, basic web development) and you write a mean doc. You understand the global user experience and how to improve it, ideally from experience working in a localisation/internationalisation environment within a SaaS company.
Also, we'd love it if you had the following but it's not a prerequisite!
You have experience as a Language Lead at an LSP
You're an expert with CAT tools (experience with Smartling gets full marks)
You have copy-writing experience — you maintain a blog or, even better, you have experience in localisation for a SaaS product
You showcase a solid understanding of organic growth (SEO and Wordpress
)You have some design experience
You've got a tertiary education in linguistics, literature, or localisation
You have experience as a Language Lead at a software company
#LI-remote #LI-JRW
Other stuff to know
We make hiring decisions to engage contractors based on your experience, skills and passion. When you signify interest in the Project, please tell us the pronouns you use and any reasonable adjustments you may need during the contractor-accreditation interview process.
Please note that contractor-accreditation meetings are conducted virtually.
Check out lifeatcanva.com for more info.