Growth Strategy Lead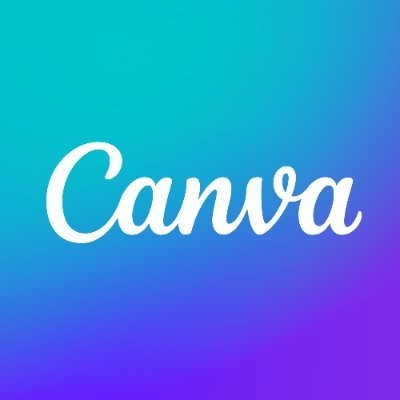 Canva
Marketing & Communications, Sales & Business Development
Sydney, Australia
Posted on Thursday, August 24, 2023
Join the team redefining how the world experiences design.
Hey, g'day, mabuhay, kia ora,你好, hallo, vítejte!
Thanks for stopping by. We know job hunting can be a little time consuming and you're probably keen to find out what's on offer, so we'll get straight to the point.
Where and how you can work
Our flagship campus is in Sydney. We also have a campus in Melbourne and co-working spaces in Brisbane, Perth and Adelaide. But you have choice in where and how you work. That means if you want to do your thing in the office (if you're near one), at home or a bit of both, it's up to you.
What you'd be doing in this role
As Canva scales change continues to be part of our DNA. But we like to think that's all part of the fun. So this will give you the flavour of the type of things you'll be working on when you start, but this will likely evolve.
At the moment, this role will be focused on:
Leading the growth strategy vision, setting our overarching approach that the team can then ladder up to with each of their initiatives.
Guiding the team as they map out growth strategy initiatives and experiments for the relevant motion, working with Product Growth & Product Marketing to pull out key insights.
Defining and evolving a standardised growth experiment framework across relevant marketing channels.
Setting up the right infrastructure, tooling and playbooks to empower the team to deliver experiments at scale.
Working closely with the data team to continue evolving our attribution model from a number of influenced seats to a new model showing incrementally.
Leading a team of growth strategists, ensuring they have a clear team vision to rally behind and keeping them connected through regular comms and cadences.
Directly coaching a number of senior coachees, guiding them strategically and investing in their growth and development.
You're probably a match if
You have extensive experience in growth strategy or growth marketing roles, particularly for B2B audiences and SaaS products (bonus if you've worked on projects for Education audiences as well).
You have an excellent understanding of different marketing channels (including Performance Marketing, Lifecycle, Landing Pages, SEO, Sales Enablement and Educational Content), what their role is and available formats to produce.
You are passionate about using data to inform and improve programs of work
You have experience leading teams of 10+ people, including senior team members who have their own direct reporting lines.
You are confident building strong relationships with a range of senior stakeholders across teams.
About the team
Canva's Teams Growth Marketing team is on a mission to help organisations achieve their goals and grow with Canva. As part of that mission, we're focused on driving awareness for Canva as an all-in-one workplace design tool, and we're responsible for the acquisition, adoption, and expansion of workplace teams onto Canva's suite of products.
We do this by identifying areas of high impact, building growth strategies, and launching experiments across our GTM motions. We specialise across online and offline marketing channels, and we embed all our hypotheses with data and insights to drive clear business value. Our target audiences include solo paid, B2B and Education customers.
But don't just take our word for it, check out what Community Specialist -
Alena Godunova,
has to say about working in Marketing at Canva -
"Working at Canva means being a part of an international community which is amazing. We learn together, we collaborate, we get inspired by so many great people and stories from around the world."
What's in it for you?
Achieving our crazy big goals motivates us to work hard - and we do - but you'll experience lots of moments of magic, connectivity and fun woven throughout life at Canva, too. We also offer a stack of benefits to set you up for every success in and outside of work.
Here's a taste of what's on offer:
• Equity packages - we want our success to be yours too
• Inclusive parental leave policy that supports all parents & carers
• An annual Vibe & Thrive allowance to support your wellbeing, social connection, office setup & more
• Flexible leave options that empower you to be a force for good, take time to recharge and supports you personally
Check out lifeatcanva.com for more info.
Other stuff to know
We make hiring decisions based on your experience, skills and passion, as well as how you can enhance Canva and our culture. When you apply, please tell us the pronouns you use and any reasonable adjustments you may need during the interview process.
Please note that interviews are conducted virtually.