Staff Backend Engineer (Java) - Subscriptions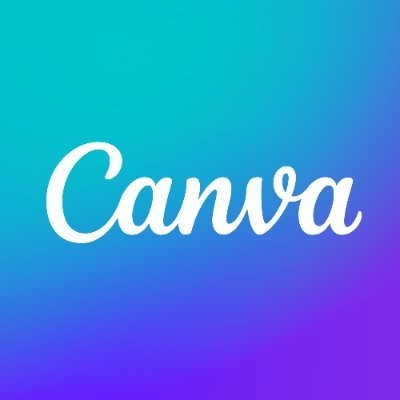 Canva
Software Engineering
Sydney, Australia
Posted on Tuesday, August 22, 2023
Join the team redefining how the world experiences design.
Hey, g'day, mabuhay, kia ora,你好, hallo, vítejte!
Thanks for stopping by. We know job hunting can be a little time consuming and you're probably keen to find out what's on offer, so we'll get straight to the point.
Where and how you can work
Our flagship campus is in Sydney. We also have a campus in Melbourne and co-working spaces in Brisbane, Perth and Adelaide. But you have choice in where and how you work. That means if you want to do your thing in the office (if you're near one), at home or a bit of both, it's up to you.
What you'd be doing in this role
As Canva scales change continues to be part of our DNA. But we like to think that's all part of the fun. So this will give you the flavour of the type of things you'll be working on when you start, but this will likely evolve.
About the Group/Team
The Revenue Platform group is deeply rooted within the Growth org at Canva which is responsible for supercharging Canva's product growth engine. We own the strategy and roadmap to empower anyone, anywhere to experience the full value of Canva, be it through subscription management, seamless checkout journeys or localised payment experiences.
The Subscriptions subgroup within the Revenue Platform is pivotal in driving Canva's revenue growth and establishing the company as a leader in the subscription-based model for both web and mobile platforms. Comprising of 4 teams, this subgroup is responsible for the development and maintenance of product enablement systems that are instrumental in processing the majority of Canva's revenue. These systems play a significant role in various aspects of the subscription lifecycle, including the curating of product SKUs, subscription plans, pricing, discounting solutions and enabling subscribed users to access premium features at Canva.
What you'll do:
Play a leading role in defining the technical roadmap and architecture for the subscription platform services, providing consumers new enablement capabilities whilst, ensuring that it keeps pace with Canva's fast-growing needs.
Become an authority in the area of service architecture and service communication, and evangelise best practices for service performance, resiliency, and evolution.
Design and implement the most intricate aspects of the system, showcasing your skills for tackling complex technical challenges optimally.
Propose innovative approaches and solutions to future-proof our platform within Canva's distributed cloud infrastructure. Engage with others to craft the improvements through writing design documents and running design meetings.
Guide the implementation of major projects, planning task breakdown and keeping engineers in sync using excellent verbal and written communication skills, including architectural diagrams, design docs etc.
Provide guidance and mentorship to engineers, assisting them in their professional development and helping them navigate technical challenges.
Contribute to the improvement of development processes, tools, and methodologies within the Subscriptions subgroup. This includes actively participating in retrospectives, providing feedback, and driving initiatives to enhance overall engineering efficiency.
Have a widespread impact across the organisation by facilitating and orchestrating cross-team initiatives that set a higher standard for reliability, velocity, and security.
Key skills and experience:
Extensive commercial experience in developing sophisticated distributed web applications on the JVM.
Considerable experience with MySQL databases managed with Amazon RDS. Familiarity with DynamoDB is also beneficial.
Considerable experience with planning, implementing architectural changes, and a creative and conceptual problem-solving approach as opposed to a framework or library focused.
Outstanding communication and teamwork skills, both written and verbal.
Facilitating collaboration and fostering a positive working relationship between stakeholders and engineers, promoting a culture of trust, respect, and open communication.
Experience with guiding and mentoring software engineers, unblocking technical challenges and being an all-around role model.
Skilled in asynchronous or reactive programming techniques and associated patterns
Deep knowledge of computer science and engineering fundamentals, including concurrency, data structures, distributed systems, and an understanding of resiliency techniques and patterns such as load balancing, throttling, back pressure, and circuit breaking.
Considerable experience working in large distributed cloud environments (ideally AWS)
Background in working within an enablement platform for a data-driven growth organisation is desirable.
#LI-CV1
What's in it for you?
Achieving our crazy big goals motivates us to work hard - and we do - but you'll experience lots of moments of magic, connectivity and fun woven throughout life at Canva, too. We also offer a stack of benefits to set you up for every success in and outside of work.
Here's a taste of what's on offer:
• Equity packages - we want our success to be yours too
• Inclusive parental leave policy that supports all parents & carers
• An annual Vibe & Thrive allowance to support your wellbeing, social connection, office setup & more
• Flexible leave options that empower you to be a force for good, take time to recharge and supports you personally
Check out lifeatcanva.com for more info.
Other stuff to know
We make hiring decisions based on your experience, skills and passion, as well as how you can enhance Canva and our culture. When you apply, please tell us the pronouns you use and any reasonable adjustments you may need during the interview process.
Please note that interviews are conducted virtually.