Product Manager - Recommendations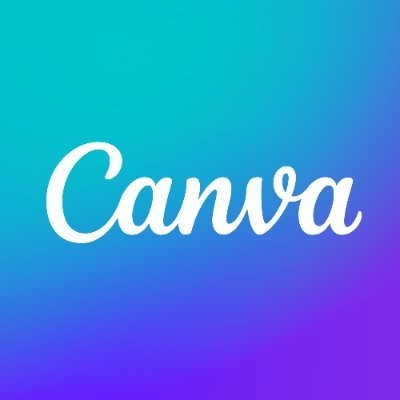 Canva
Product
Sydney, Australia
Posted on Tuesday, August 22, 2023
Join the team redefining how the world experiences design.
Hey, g'day, mabuhay, kia ora,你好, hallo, vítejte!
Thanks for stopping by. We know job hunting can be a little time consuming and you're probably keen to find out what's on offer, so we'll get straight to the point.
Where and how you can work
Our flagship campus is in Sydney. We also have a campus in Melbourne and co-working spaces in Brisbane, Perth and Adelaide. But you have choice in where and how you work. That means if you want to do your thing in the office (if you're near one), at home or a bit of both, it's up to you.
What you'd be doing in this role
As Canva scales change continues to be part of our DNA. But we like to think that's all part of the fun. So this will give you the flavour of the type of things you'll be working on when you start, but this will likely evolve.
Product Management @ Canva
As a Canva Product Manager, your mission is to create the most accessible design tool for every person in the world. You will help drive the direction of this mission, define what that future looks like, and build the products and features to get us there. We believe we can improve the world by empowering people to design and visually communicate better, and that starts with our own product.
Product Managers collaborate with Canva's Founders to set the strategic direction, scope, and success metrics for product initiatives. We work cross-functionally collaborating with Designers, Engineers, Marketers and Analysts to ensure we continue delivering exceptional user experiences every time someone uses Canva.
We are responsible for implementing and collaborating on product strategy, road mapping, and prioritisation as our product grows. It's our responsibility to see products through their entire lifecycle—from concept through to validation, build, post-launch analytics, and iterations.
About the Search & Recommendations Group
The Search & Recommendations Group is responsible for the discovery and searchable experience of all Canva content, from the 100-million public assets or a users' private content. We bring this content to our users in a way that balances relevance and the numerous business needs, ensuring a fast and engaging experience. Search and recommendations are both fundamental user needs and a critical value multiplier of Canva as a design platform.
You will be responsible for the Content Recommendations product vision, strategy and roadmap. 135 million people throughout the world use Canva every month. They all have different needs, tastes, ideas and skills. Your team's mission will be to offer the most personalised discovery experience, with content recommendations that are relevant to each individual user and context. Collaborating with several product teams, you'll work with highly proficient Engineers, Data Scientists, Analysts, Designers, and Product Managers across Canva.
How you'll make an impact
Set the strategic vision and product priorities to provide users with relevant content recommendations, while balancing out different business goals.
Propose, run, and analyse algorithmic improvements with our data scientists and analysts - empowering our technical team to make informed decisions
Work closely with various surface owners to build recommendation ML models that integrate into the homepage, marketplace, and editor seamlessly
Engage with technical, product, design and business stakeholders to prioritise and deliver value to the business and users
Evaluate our competitive landscape, positioning Canva as the leader in discovery
About you
You have extensive product management experience working directly on large scale Machine Learning solutions​ in recommendations (e.g. matrix factorisation, relevance, ranking, content understanding, localisation)
You have worked on teams that used data-driven processes to put new Machine Learning models into production, set solid metrics goals, had a successful launch, and showed continuous improvement on KPIs after the system was in production
Extra points if you have a Ph.D. or Master's degree in Machine Learning or similar
You are good at working across multiple teams, groups, and specialities. In this role, you impact and influence many other teams inside Canva and must be good at building long-term relationships and partnerships.
Extra points if you have experience working on content libraries or marketplaces
You love data, and fluently speak the language of experimentation and making data-driven decisions
You enjoy having ownership and impact on functions critical to the product, with strong influences on the core funnel
You enjoy working with people across many specialties, from other Product Managers to Designers, Engineers, Data Scientists, and Data Analysts
What you'll achieve in the first 3-6 months
Understand user and business needs, defining goals, success measures, and a roadmap for your team
Go deeper into the problem space identifying problems and solutions that will drive more relevant and personalised discovery experiences
Work with cross-cutting stakeholders and engineers to understand the opportunities and align on the value and importance
Work with data scientists and Machine Learning engineers on experimenting improvements and deploying new recommendation models
What's in it for you?
Achieving our crazy big goals motivates us to work hard - and we do - but you'll experience lots of moments of magic, connectivity and fun woven throughout life at Canva, too. We also offer a stack of benefits to set you up for every success in and outside of work.
Here's a taste of what's on offer:
• Equity packages - we want our success to be yours too
• Inclusive parental leave policy that supports all parents & carers
• An annual Vibe & Thrive allowance to support your wellbeing, social connection, office setup & more
• Flexible leave options that empower you to be a force for good, take time to recharge and supports you personally
Check out lifeatcanva.com for more info.
Other stuff to know
We make hiring decisions based on your experience, skills and passion, as well as how you can enhance Canva and our culture. When you apply, please tell us the pronouns you use and any reasonable adjustments you may need during the interview process.
Please note that interviews are conducted virtually.