Product Designer (Senior/ Craft Lead) - Design Experience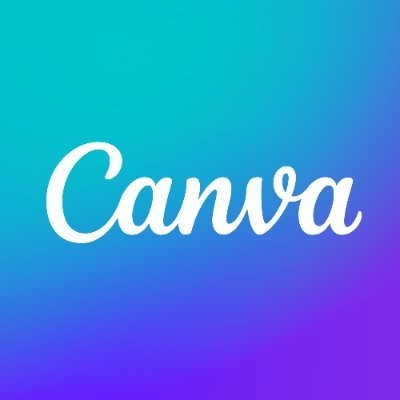 Canva
Product, Design
Melbourne VIC, Australia
Posted on Tuesday, August 22, 2023
Join the team redefining how the world experiences design.
Hey, g'day, mabuhay, kia ora,你好, hallo, vítejte!
Thanks for stopping by. We know job hunting can be a little time consuming and you're probably keen to find out what's on offer, so we'll get straight to the point.
Where and how you can work
Our flagship campus is in Sydney. We also have a campus in Melbourne and co-working spaces in Brisbane, Perth and Adelaide. But you have choice in where and how you work. That means if you want to do your thing in the office (if you're near one), at home or a bit of both, it's up to you.
What you'd be doing in this role
As Canva scales change continues to be part of our DNA. But we like to think that's all part of the fun. So this will give you the flavour of the type of things you'll be working on when you start, but this will likely evolve.
Build the best-in-class experience for our social media users. You'll lead research initiatives and take key findings to inspire new ideas and improve the existing experience.
Strategy & Vision. You'll work closely with the Design Lead and Product Manager to define and articulate the product strategy and vision for our social media offering through out the product.
Develop the product features. You'll impact millions of users by improving and evolving the editor, the heart of our product.
Iterate. You'll gather learnings to iterate through the use of research and data—we have a close relationship with our users which enables us to unearth valuable insights to improve their experience.
Collaborate.
You'll work closely across teams that look at our social media offering, with a focus on dynamic content, to create a holistic and consistent social media experience across all touch points
.
The skills & experience that we are looking for
7+ years experience of end-to-end product design. You have a track-record of tackling complex problems and delivering simple, elegant solutions.
Experience conducting user research and usability testing. You're skilled in turning the outcomes into data to drive your design solutions.
Social media enthusiast: You are a designer that enjoys using social media and making videos or animations in your spare time. You keep up to date with the latest trending content, and have a mobile-first mindset.
Micro Interaction Design Experience. You're able to use the appropriate prototyping tools to demonstrate how a particular flow or interaction will work
You excel in UI Design. You're driven to create strong visual designs that align with brand and design systems.
Problem-first mindset. You're obsessed with identifying gaps/opportunities and enjoy deeply investigating ambiguous problems.
Goals that you will achieve
Understanding the Canva product, our social media offering, and how social media and video contributes to the Canva strategy and within the product.
Working with data and research to understand our users and identify opportunities for product improvements, particularly around dynamic content and rich media.
Empowering anyone in the world to create dynamic content for social media through shipping improvements across our mobile and desktop editor, and addressing key pain points and needs.
Working with your team and across the Design Experience supergroup to identify key opportunities to remain competitive within the evolving market, and innovate in the social media and dynamic video editing space.
About the Product Design team
One of the principles of our design team is to 'show the future'. As designers we transport the rest of the company into a future we are yet to build. A big part of the role of a product designer at Canva is to be a visionary—visualising and reinventing the future of design.
Product designers at Canva take the dream and make it something everyone can relate to and rally behind. We start from the very early stages: finding the right problem to tackle, exploring ideas for how to solve it and then refining it into a coherent solution. Our product designers carry out research, brainstorming, sketching, prototyping, and collaboration with our engineers to ship great products. We are empathetic user advocates and respect our users' opinions through interviews, usability testing, and data analysis, as well as wireframing, flowcharting, and journey mapping to show the different stages that customers go through as they come into contact with Canva.
About the Video Group
Video group's vision is to be the go-to video playground for everyone. We make easy but powerful tools for anyone to create any playable format.
You will be responsible for the social media team, which overlooks the holistic experience of social media across doctypes, with a focus on video content due to the focus on dynamic content in the social media space.
With millions of users using Canva every day, this is an opportunity to define how visual communication is received on social media platforms and have a global impact on the way people create content for all platforms supporting video content.
A huge part of our social media offering is our video product, particularly in a world where video content is leading social media. Video touches almost all parts of Canva's ecosystem since dynamic content and rich media is at the forefront of most visual communication from the workplace, to education, through to social media. In the Video Group, you will quickly become exposed to and have the opportunity to create impact to all moving parts of Canva, working in collaboration with individuals across multiple groups.
Check this out 👇 ✨
What's in it for you?
Achieving our crazy big goals motivates us to work hard - and we do - but you'll experience lots of moments of magic, connectivity and fun woven throughout life at Canva, too. We also offer a stack of benefits to set you up for every success in and outside of work.
Here's a taste of what's on offer:
• Equity packages - we want our success to be yours too
• Inclusive parental leave policy that supports all parents & carers
• An annual Vibe & Thrive allowance to support your wellbeing, social connection, office setup & more
• Flexible leave options that empower you to be a force for good, take time to recharge and supports you personally
Check out lifeatcanva.com for more info.
Other stuff to know
We make hiring decisions based on your experience, skills and passion, as well as how you can enhance Canva and our culture. When you apply, please tell us the pronouns you use and any reasonable adjustments you may need during the interview process.
Please note that interviews are conducted virtually.