FP&A Analyst, Consolidations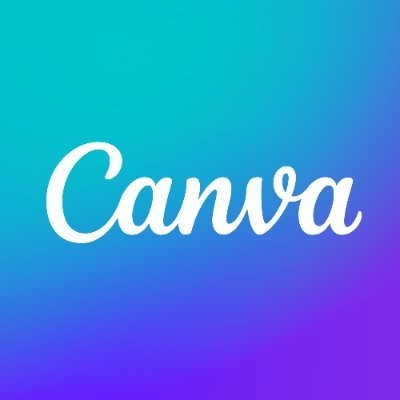 Canva
IT
Sydney, Australia
Posted on Monday, August 21, 2023
Join the team redefining how the world experiences design.
Hey, g'day, mabuhay, kia ora,你好, hallo, vítejte!
Thanks for stopping by. We know job hunting can be a little time consuming and you're probably keen to find out what's on offer, so we'll get straight to the point.
Where and how you can work
Our flagship campus is in Sydney. We also have a campus in Melbourne and co-working spaces in Brisbane, Perth and Adelaide. But you have choice in where and how you work. That means if you want to do your thing in the office (if you're near one), at home or a bit of both, it's up to you.
What you'd be doing in this role
As Canva scales change continues to be part of our DNA. But we like to think that's all part of the fun. So this will give you the flavour of the type of things you'll be working on when you start, but this will likely evolve.
About the team
The Canva Financial Planning & Analysis team provides reliable and accurate information that guides the business towards achieving our financial plan every quarter. We deliver reporting to all our stakeholders that helps drive accountability on hitting our plan. As the Canva business grows, there is a continuous need to understand the impact of our expenses on profitability. Being able to predict these accurately will help Canva in making better-informed decisions.
Reporting to the FP&A Profitability Manager this role will be an integral part of the Corporate FP&A team and will be responsible for leading the development of all Opex forecasts, forecast consolidation, running month-end variance analysis and providing key financial insights to Finance leadership.
What you'll do
Gather information and context from various Finance Business Partners, business updates, and internal resources to familiarise yourself with the key drivers of our below gross margin cost drivers.
Leverage multiple data sources to deliver high-quality forecasts and insights.
Develop robust and flexible financial models that can handle rapid change, turn around information quickly, and support strategic decision making.
Continuously evaluate opportunities for enhancement of developed models in order to maximise effectiveness (e.g. identifying where, why, and when a forecast is missed, and what we can do to improve our accuracy).
Development of models and analyses in both Excel and our upcoming Planning tool.
We'd love it if you have the following
Qualified CA or equivalent, experience in an FP&A, modelling or data analysis role in a fast growing and dynamic environment
Highly proficient excel skills, with a big focus on modelling, demonstrated experience in developing business models from scratch
The ability to think beyond numbers and combine data with strategy and financial insights
Detail-oriented, well organised and understand the importance of data integrity
Ability to understand and apply new concepts quickly
A track record of taking ownership and excellent collaboration skills
An open and flexible mindset showing adaptability with a self-starter attitude and initiative
Work alongside the FP&A Systems team to support the build of a Planning tool for Canva FP&A
Any experience in a Planning tool (such as Anaplan or Pigment) would be ideal but not a must-have requirement.
What's in it for you?
Achieving our crazy big goals motivates us to work hard - and we do - but you'll experience lots of moments of magic, connectivity and fun woven throughout life at Canva, too. We also offer a stack of benefits to set you up for every success in and outside of work.
Here's a taste of what's on offer:
• Equity packages - we want our success to be yours too
• Inclusive parental leave policy that supports all parents & carers
• An annual Vibe & Thrive allowance to support your wellbeing, social connection, office setup & more
• Flexible leave options that empower you to be a force for good, take time to recharge and supports you personally
Check out lifeatcanva.com for more info.
Other stuff to know
We make hiring decisions based on your experience, skills and passion, as well as how you can enhance Canva and our culture. When you apply, please tell us the pronouns you use and any reasonable adjustments you may need during the interview process.
Please note that interviews are conducted virtually.