Senior Payroll Specialist - 6 Month Contract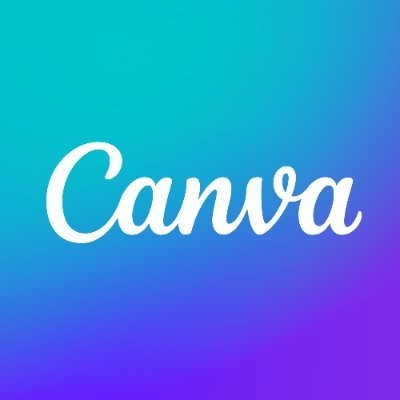 Canva
Accounting & Finance
Melbourne VIC, Australia
Posted on Monday, August 14, 2023
Join the team redefining how the world experiences design.
Hey, g'day, mabuhay, kia ora,你好, hallo, vítejte!
Thanks for stopping by. We know job hunting can be a little time consuming and you're probably keen to find out what's on offer, so we'll get straight to the point.
Where and how you can work
Our flagship campus is in Sydney Australia but in this project you'll be working remotely from wherever you are located. That means you have the ultimate flexibility. Wherever works for you, works for us.
What you'd be doing in this role
As Canva scales change continues to be part of our DNA. But we like to think that's all part of the fun. So this will give you the flavour of the type of things you'll be working on when you start, but this will likely evolve.
As a Senior Payroll Specialist, you will own the end-to-end payroll process for multiple countries, ensuring employees are paid accurately, on time, and in compliance with applicable laws and regulations. As the Payroll team continues to transform processes and systems, this will be a great opportunity to be involved in multiple projects and initiatives. The Senior Payroll Specialist will have the chance to make a significant impact, helping to shape the evolution of Canva's payroll function.
Thriving in a fast-paced and dynamic environment, you are able to adapt quickly to changing circumstances and effectively navigate competing priorities. You are system-savvy with a continuous improvement mindset, always seeking to drive automation initiatives and payroll process improvements. As a team player, you enjoy collaborating and rallying the team to find innovative solutions for complex problems. Your exceptional communication and stakeholder management skills enable you to influence and build consensus, thus achieving desired outcomes.
This is an initial 6-month contract, full-time hours.
What you'll do
Take ownership of end-to-end payroll processes for multiple countries.
Provide support for payroll compliance, reporting and audit requirements.
Stay up-to-date with international payroll laws, regulations, and tax requirements, ensuring payroll processes are compliant.
Identify opportunities for process optimization and automation within the payroll function, implementing best practices to enhance efficiency and accuracy.
Collaborate with HR, Finance, and other departments to communicate and implement payroll-related changes, policies, and procedures.
Compile and analyze payroll data, producing regular reports for management and relevant stakeholders.
Drive continuous improvement initiatives to enhance payroll operations, data integrity, and reporting capabilities.
Collaborate with cross-functional teams to support system upgrades, implementations, and integrations related to payroll systems.
Be part of a fun and agile team that constantly seeks to support and develop each other in a hypergrowth environment.
You're probably a match if you have
International payroll and employee benefits experience, demonstrating proficiency in managing complex payroll processes and ensuring compliance across multiple countries.
Knowledge of international payroll regulations, laws, and tax requirements.
Highly organized and attentive to detail, with the ability to ensure accuracy in payroll calculations and data entry.
Proficiency in using payroll software and systems. Experience with Infinet Cloud, ADP, Workday, or similar platforms is preferred.
Excellent communication and interpersonal skills, with the ability to effectively liaise with cross-functional teams, employees, and external partners.
Strong analytical and creative problem-solving skills, with the capacity to identify issues and implement solutions proactively.
Intermediate to advanced proficiency in Excel/Google Sheets, with experience in managing large datasets and creating formulas, functions, and macros.
Ability to thrive in a fast-paced and dynamic environment, with the ability to work under pressure and meet deadlines.
High level of integrity and discretion, handling confidential employee information and sensitive payroll data.
About the team
Canva's Payroll team is part of the Finance & Legal Group and is predominantly based in Australia, the Philippines and growing teams in EMEA & the United States. We manage payroll across our growing number of Canvanauts worldwide. Our headcount is growing quickly as we continue to scale the business with the finance team alone forecast to double in size in the next year. Our headcount growth comes from Canva entities, as well as through any companies that we acquire globally.
With payroll being one of the most critical functions in Finance, the team has a huge part to play in making Canva one of the best places to work. We strive to ensure every Canvanaut is paid correctly and on time. We currently operate ten payrolls and a number of Employer of Record (EOR) and contingent workforce arrangements across the globe.
#LI-remote #LI-JRW
Other stuff to know
We make hiring decisions to engage contractors based on your experience, skills and passion. When you signify interest in the Project, please tell us the pronouns you use and any reasonable adjustments you may need during the contractor-accreditation interview process.
Please note that contractor-accreditation meetings are conducted virtually.
Check out lifeatcanva.com for more info.