Data Visualisation support specialist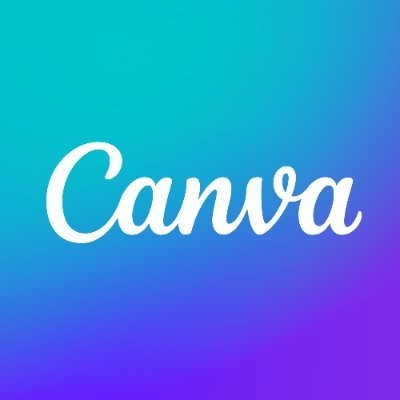 Canva
Customer Service
London, UK
Posted on Friday, August 11, 2023
Join the team redefining how the world experiences design.
Hiya, g'day, mabuhay, kia ora,你好, hallo, vítejte!
Thanks for stopping by. We know job hunting can be a little time consuming and you're probably keen to find out what's on offer, so we'll get straight to the point.
Where and how you can work
Our flagship campus is in Sydney, Australia but we have a swanky new office in London that has all the bells and whistles. Even though you'll find us in Shoreditch, you have choice in where and how you work. That means if you want to do your thing in the office (if you're nearby) or at home or a bit of both, it's up to you.
When you join our team in the UK, you'll also be joining forces with Flourish, who were acquired by us in 2022. Flourish enables everyone to change the way they tell stories with data by creating rich, animated data visualizations and other interactive content that can be embedded anywhere - including in Canva!
What you'd be doing in this role
As Canva scales change continues to be part of our DNA. But we like to think that's all part of the fun. So this will give you the flavour of the type of things you'll be working on when you start, but this will likely evolve.
We believe data visualization is a critical visual communication tool for working professionals, businesses, students and educators alike.
But data visualization isn't easy: getting to grips with Flourish and data storytelling concepts and best practices is something our customers need help, support and expert knowledge to master.This role will sit in the customer enablement team and is a critical contributor to the success of our customers Flourish and Canva adoption.
You'll be a support specialist in our enablement team, providing help and advice to our users.Enabling customers to use our software by answering their questions and troubleshooting issues. Supporting them to transform their data visualizations from static, uninspiring and complicated content into meaningful, beautifully engaging interactive data stories for their websites, presentations and reports.
You will work closely with the rest of the enablement team, sales & success, marketing and Canva teams to offer expert advice and support.Empowering our business users to design with data and get the most out of our tools.We are a diverse team of designers, developers, data and visualisation specialists all working together to add the "wow" factor to our customers' data-driven content and storytelling and help them up-skill.
You'll support some of our most important and largest customers through being a:
Flourish and Canva product specialist
. To answer questions and give advice on how best to use our tools for data visualisation & storytelling purposes, including troubleshooting any issues and logging bugs.
You'll also help the commercial team through joining calls to answer tricky questions. Having a basic knowledge or interest in programming languages such as HTML, CSS and Javascript so you can assist with some of our customers' more complex queries.
Data storytelling expert
. To up-skill our customers in this discipline through jumping on customer calls, providing guidance on best practise and helping customers with their examples and use cases. You'll also contribute to our educational and help resources.
Part of Canva's data visualization specialism.
To help promote and champion good use of this craft internally as Canva continues to develop it's data storytelling capability and expand it's reach in this area. In particular advising and training customer support specialists on Flourish and Canva charts to help them answer queries.
Feedback to the Product teams.
To help inform product direction in the data viz space. Based on experience of our customers needs and where they get stuck, including keeping at the cutting edge of advances in the discipline.
About the team
This role will sit in the customer enablement team and is a critical contributor to the success of our customers Canva + Flourish adoption.
Our mission is to educate, support and advocate for our customers. We are a team of data viz specialists who work to up skill our most important customers on the discipline of data storytelling and on how to use our products to maximum effect. We do this through hands on training, partnering on customer projects and responding to everyday technical support queries.
Examples include projects with the NBA on LeBron James breaking the highest scorer record and with a global market research firm on their Brand Distinctiveness report. Working across a range of major customers on grounding breaking interactive reports, presentations and webpages.
A quote from a team member:
My favourite thing about working for Flourish is that there is something new every day. Some of our customers are so enthusiastic about the tool that it's infectious. Sometimes, they can even teach you new ways of doing things! The team I work with are wonderful. You will almost always get the answer or support you need from them and they will never let you struggle. I've never had such a supportive workforce team, and that is probably one of the main benefits of working here.
Olivia Lawlor, Support Lead, Customer Enablement team at Flourish
You're probably a match if
Quick learner becoming a product expert in both Flourish and Canva.
Data viz specialist with an interest in data visualization and storytelling.
Excellent communicator in written and spoken English. Whether delivering training, emailing or speaking to non-technical customers across the globeto answer questions and gathertheir requirements ... or chatting to engineers and designers on the Flourish and Canva charts teams.
Think logicallyand like tosolve problems, with a good eye for detail.
Proactive, taking on tasks independently and knowing how to prioritize without being micromanaged.
Positive, friendly and helpful. Someone who can develop strong working relationships with our customers and team members.
Confident in working in a customer-facing role, with large businesses and not-for-profits across the world.
Achieving our crazy big goals motivates us to work hard - and we do - but you'll experience lots of moments of magic, connectivity and fun woven throughout life at Canva, too. We also offer a stack of benefits to set you up for every success in and outside of work.
Here's a taste of what's on offer:
• Equity packages - we want our success to be yours too
• Inclusive parental leave policy that supports all parents & carers
• An annual Vibe & Thrive allowance to support your wellbeing, social connection, office setup & more
• Flexible leave options that empower you to be a force for good, take time to recharge and supports you personally
Check out lifeatcanva.com for more info.
We make hiring decisions based on your experience, skills and passion, as well as how you can enhance Canva and our culture. When you apply, please tell us the pronouns you use and any reasonable adjustments you may need during the interview process.
Please note that interviews are conducted virtually.