Senior Legal Counsel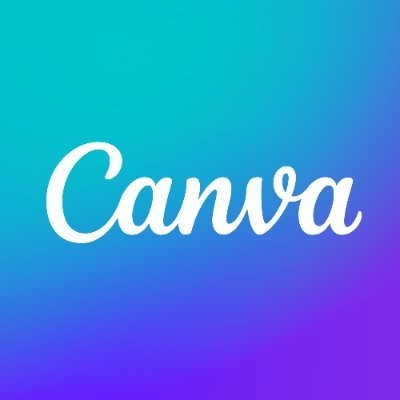 Canva
Legal
Beijing, China
Posted on Thursday, July 27, 2023
Join the team redefining how the world experiences design.
Hey, g'day, mabuhay, kia ora,你好, hallo, vítejte!
Thanks for stopping by. We know job hunting can be a little time consuming and you're probably keen to find out what's on offer, so we'll get straight to the point.
Where and how you can work
Our flagship campus is in Sydney, Australia, but our hubs in Beijing and Wuhan are home to our operations in China. Our China hubs have been designed with you in mind - a space for you to come together and connect with your team, both near and far. With delicious breakfast and lunch meals provided (and with plenty of snacks), you'll always stay fuelled to take on the day. Zoom the Sydney team with tea and biscuit? You got it!
What you'd be doing in this role
As Canva scales change continues to be part of our DNA. But we like to think that's all part of the fun. So this will give you the flavour of the type of things you'll be working on when you start, but this will likely evolve.
We're looking for a Senior Legal Counsel, China Regulatory & Compliance to join our team and undertake the best work of their career. The role directly reports to China Country Lead and the global Head of Regulatory & Compliance Legal in Australia, serving as a key member of Canva China's core management team. As the main contact of legal and compliance matters in China, this role will focus on maintaining strong partnerships with business leaders, and support business growth while ensuring compliance with relevant laws and regulations. This role will also contribute to the development and implementation of better legal and compliance processes and procedures.
You'll thrive in a fast-moving, fluid environment, and be passionate about implementing change, good processes and procedures in a commercial setting at one of the world's fastest-growing technology companies.
What you'll do:
Together with the local management team participate in the development and play a vital role in the execution of strategies, business plans, processes, policies and guidelines;
Advise the company on a wide variety of subject matters, such as product launches, marketing promotion, sales activities, data privacy, IP protection, content moderation and employment-related matters;
Advise key management on new laws and regulations, as well as their potential impact on the business;
Develop and implement practical compliance controls aimed at mitigating risk while enabling the business to pursue their agenda;
Oversee and enhance the company's approach to third party management in China;
Engage with various government agencies to ensure the company is meeting regulator expectations and remains in compliance with all applicable laws, rules, and regulations.
Work closely with relevant stakeholders to ensure that the legal and compliance agenda is integrated into business decisions and that legally driven decisions are aligned with the business;
Work closely with external counsel on a variety of registrations and filings, and ensure timely response to regulator's inquiries and requests;
Increases the staff's legal awareness and contributes to the implementation of best legal practices across functions;
Draft and negotiate commercial contacts, improve current standard contract templates;
Work with the Global equity team on China ESOP management.
What we are looking for
Minimum 6 years of regulatory & compliance legal experience supporting technology companies either in-house or at a law firm;
Bachelor of Law (LLB) or above, admitted to practice in China. A law degree from an internationally recognized university outside of China would be a plus;
Comprehensive knowledge and understanding of legal principles and practices, and broadly applying to a wide range of complex business cases;
Proven ability to engage others using excellent oral and written communication skills;
Excellent fluency in written and verbal English;
Strong organizational skills and experience working directly with stakeholders inside and outside the legal function;
A hands-on, self-motivated leader with a strong ownership mindset and a high degree of self-awareness;
High learning agility, adaptable and creative when faced with changes; and risk aware, not risk averse.
About Team
Canva China is a group of over 140+ people, spanning from engineering, product, design and operations, and is supported by our global team and Sydney Headquarters. With all the product features and improvements we are rolling out at an immense scale. People only create in places they trust, and the Content Moderation team's vision is that Canva is the world's most trusted platform for safe design. In our mission to safeguard our community, we work with a lot of efforts to prevent and mitigate incidents that could compromise the trust people have in Canva.
What's in it for you?
Achieving our crazy big goals motivates us to work hard - and we do - but you'll experience lots of moments of magic, connectivity and fun woven throughout life at Canva, too. We also offer a stack of benefits to set you up for every success in and outside of work.
Here's a taste of what's on offer:
• Equity packages - we want our success to be yours too
• Inclusive parental leave policy that supports all parents & carers
• An annual Vibe & Thrive allowance to support your wellbeing, social connection, office setup & more
• Flexible leave options that empower you to be a force for good, take time to recharge and supports you personally
Check out lifeatcanva.com for more info.
Other stuff to know
We make hiring decisions based on your experience, skills and passion, as well as how you can enhance Canva and our culture. When you apply, please tell us the pronouns you use and any reasonable adjustments you may need during the interview process.
Please note that interviews are conducted virtually.