Senior Python Engineer - Data & Image Processing (m/f/x) - Kaleido AI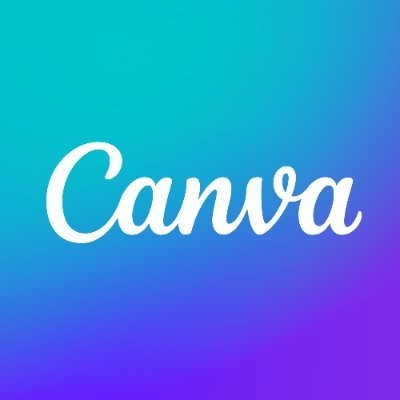 Canva
Software Engineering, Data Science
Vienna, Austria
Posted on Friday, July 21, 2023
Join the team redefining how the world experiences design.
Hey, g'day, mabuhay, kia ora,你好, hallo, vítejte!
Thanks for stopping by. We know job hunting can be a little time consuming and you're probably keen to find out what's on offer, so we'll get straight to the point.
Where and how you can work
Our flagship campus is in Sydney, Australia but Austria is home to part of our European operations. And with that you will have choice in how you work. That means if you want to do your thing in the office (if you're nearby), at home or a bit of both, it's up to you.
Fun fact - our Austrian team actually started out as Kaleido before being acquired by us in 2021. Kaleido's product team develops visual AI products, that make complex things simple for users. Now, together we deliver visual AI features within Canva to help reimagine how artificial intelligence can be used in design. We think it's a perfect match.
What you'd be doing in this role
As Canva scales change continues to be part of our DNA. But we like to think that's all part of the fun. So this will give you the flavour of the type of things you'll be working on when you start, but this will likely evolve.
At the moment, this role is focused on:
Taking the lead in unveiling and mastering innovative tools vital for the effective handling of our extensive training data. You'll get the chance to deepen your expertise in data management while making a substantial impact on our operations.
Bringing together diverse data sources into one central storage hub. This task will stimulate your problem-solving skills and facilitate our data processing flow.
Crafting and implementing automated systems for pre-processing data, ready for machine learning application. It's an opportunity to streamline our operations and increase efficiency, delivering tangible improvements to our team's workflow.
Developing robust algorithms for effective data filtering. Your algorithms will help refine the quality of our data, directly impacting the efficiency of our machine-learning models and improving our powerful image generation capabilities.
Continually learn and adapt to the evolving business needs, shaping your role as you grow with Canva. Flexibility and adaptability will be key to our collective success.
You're probably a match if
You have several years of experience in producing high-quality Python code with a focus on concurrency and serving
You are knowledgeable about working with cloud service providers such as AWS or GCP
You experienced working with Computer Vision/Image processing frameworks such as OpenCV and container technologies like Docker and Kubernetes
You bring proficiency in data management and preprocessing.
You have extensive experience in automation and algorithm development and understand bias mitigation in AI
You have exceptional analytical skills and thrive in an agile environment.
Joining our team, you'll become a part of an invigorated, energetic group focused on advancing Canvas vision through innovative machine-learning solutions. We are a tight-knit collective of machine learning engineers dedicated to crafting an image-generation model that not only keeps up with but leads the current state of the art. Our team proudly undertakes this task with meticulous attention to safety, ethics, and bias, and is responsible for ensuring the training of our model on fully licensed images. The work we do has a significant and direct impact on Canva, contributing to our ongoing success as a global leader in design technology. We are pushing the boundaries of what is possible, and in the process, shaping the future of design and creativity. We invite you to be a part of our mission and contribute to the ripple effect of Canva's success.
What's in it for you?
Achieving our crazy big goals motivates us to work hard - and we do - but you'll experience lots of moments of magic, connectivity and fun woven throughout life at Canva, too. We also offer a stack of benefits to set you up for every success in and outside of work.
Here's a taste of what's on offer:
• Equity packages - we want our success to be yours too
• Inclusive parental leave policy that supports all parents & carers
• An annual Vibe & Thrive allowance to support your wellbeing, social connection, office setup & more
• Flexible leave options that empower you to be a force for good, take time to recharge and supports you personally
Check out lifeatcanva.com for more info.
Other stuff to know
We make hiring decisions based on your experience, skills and passion, as well as how you can enhance Canva and our culture. When you apply, please tell us the pronouns you use and any reasonable adjustments you may need during the interview process.
Please note that interviews are conducted virtually.