Program Specialist, Chatbot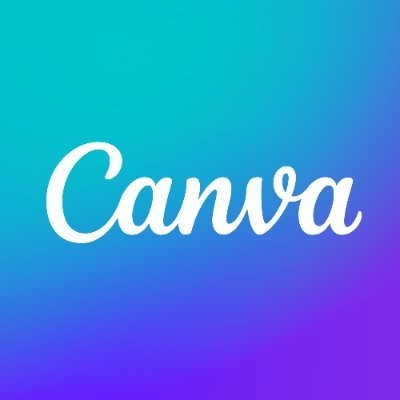 Canva
Manila, Philippines
Posted on Monday, July 10, 2023
Join the team redefining how the world experiences design.
Hey, g'day, mabuhay, kia ora,你好, hallo, vítejte!
Thanks for stopping by. We know job hunting can be a little time consuming and you're probably keen to find out what's on offer, so we'll get straight to the point.
Where and how you can work
Our flagship campus is in Sydney, Australia, but with many of our Canvanauts calling the Philippines home, our office in Manila is a buzzing place. Whether your role needs you in the office, at home or a bit of both, we've created an environment that truly empowers you to thrive.
What you'd be doing in this role
As Canva scales change continues to be part of our DNA. But we like to think that's all part of the fun. So this will give you the flavour of the type of things you'll be working on when you start, but this will likely evolve.
At the moment, this role is focused on:
What you'll do
Oversee the day-to-day utilization and accuracy of Chatbot and leverages conversational experience to support enquiries and solves user issues
Support Chatbot functionality within Ada by enhancing flows and creating documentation to support and engage with CHT with any changes
Train and improve overall performance of the Chatbot through understanding and diagnosing where there are intents being misrecognized or gaps in how we're bringing users into flows, optimising with keywords
Operate and drive a continuous improvement mindset hand in hand with the team; through analysis of and continuous optimisation of chatbot flows and experience resulting in improved user experience
Identify operational and workflow gaps both within and outside your immediate scope and execute on solutions with the team
Collaborate with internal Canva teams and take ownership of potential intents for implementation
Liaise with third party vendors and internal stakeholders across multiple groups to optimise usage of the Chatbot
What we're looking for
Strong communication and collaboration skills - particularly across Product, QA, Data and CHT
Demonstrated understanding of CHT process and requirements to resolve user issues, with an eye for optimising through technology like chatbots
Aptitude for system administration and management, who's excited to get in the weeds with new and exciting AI-powered systems
Ability to identify opportunities and implement changes to address them - particularly with regards to issue recognition and resolution
Analytical mindset - can identify trends and themes from multiple data points, and highlight/action corresponding opportunities
Experience with Conversational Design, Chatbot Administration and working with a Product team is an advantage
What the candidate will learn and how will they develop at Canva
Play a key role in shaping one of the fastest growing companies in the world.
Opportunity to tackle challenges across many areas: from internationalization to product, and beyond!
Scale a relatively new experience to be a critical support engine for 1B MAU
At Canva, we create tools that empower the world to design. Our mission is to democratise design and empower creativity for anyone and everyone, on every platform! Inspired by a team of talented thinkers, an amazing culture and remarkable growth trajectory – we're out to change the world, one design at a time.
Since launch in August 2013 we have grown exponentially, amassing over 40 million active users across 190 different countries who have created more than 2 Billion designs. We are one of the world's fastest-growing technology companies and we have only achieved about1% of what we are capable of!
The Group
User Voice Group's vision is "every user empowered, every voice heard." With all the product features and improvements we are rolling out at an immense scale, the User Voice group needs to keep meeting the support needs of Canva users. Whilst our primary goal is to solve issues before they happen, or to use technology to address them, we have a growing need for people to resolve more complex issues.
The Role
The Program Manager, Chatbot role will work closely with the Support Profile & Pathways (SuPP) in User Help Experience/User Voice. While we hope our users do not have issues when using Canva, SuPP aims to make the experience of identifying, reporting, and resolving Canva issues as seamless and delightful as possible when issues occur. Intelligent and personalised experiences like the support chatbot are critical to achieving our mission, and you will play a key role in optimising a key channel that many users rely on to receive help.
#LI-hybrid #LI-PC2
What's in it for you?
Achieving our crazy big goals motivates us to work hard - and we do - but you'll experience lots of moments of magic, connectivity and fun woven throughout life at Canva, too. We also offer a stack of benefits to set you up for every success in and outside of work.
Here's a taste of what's on offer:
• Equity packages - we want our success to be yours too
• Inclusive parental leave policy that supports all parents & carers
• An annual Vibe & Thrive allowance to support your wellbeing, social connection, office setup & more
• Flexible leave options that empower you to be a force for good, take time to recharge and supports you personally
Check out lifeatcanva.com for more info.
Other stuff to know
We make hiring decisions based on your experience, skills and passion, as well as how you can enhance Canva and our culture. When you apply, please tell us the pronouns you use and any reasonable adjustments you may need during the interview process.
Please note that interviews are conducted virtually.