Knowledge Management Expert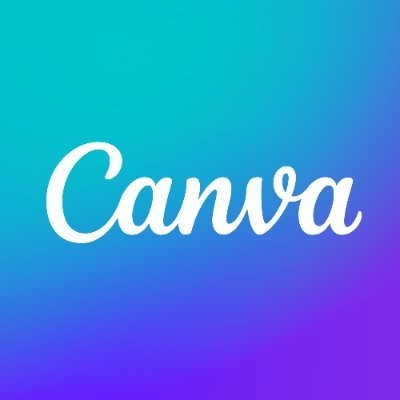 Canva
Manila, Philippines
Posted on Friday, July 7, 2023
Join the team redefining how the world experiences design.
Hey, g'day, mabuhay, kia ora,你好, hallo, vítejte!
Thanks for stopping by. We know job hunting can be a little time consuming and you're probably keen to find out what's on offer, so we'll get straight to the point.
Where and how you can work
Our flagship campus is in Sydney, Australia, but with many of our Canvanauts calling the Philippines home, our office in Manila is a buzzing place. Whether your role needs you in the office, at home or a bit of both, we've created an environment that truly empowers you to thrive.
What you'd be doing in this role
As Canva scales change continues to be part of our DNA. But we like to think that's all part of the fun. So this will give you the flavour of the type of things you'll be working on when you start, but this will likely evolve.
At the moment, this role is focused on:
What you'll do...
You will work with our Content Lead to define the strategy to take Canva's specialist/agent knowledge base and customer facing help Centre to the next level. You will set the information architecture approach, find ways to improve discoverability, and continuously increase the quality of articles so that we can encourage effective and widespread usage.
You will own goals and projects for our global User Voice group that will drive positive business and customer outcomes.
You will demonstrate value by measuring the impact of initiatives through data, and you will encourage insights-led continuous improvement.
You will work effectively across multiple other teams in the organization, such as User Voice Specialists Operations, Global User Voice Enablement Team, and Product Teams.
You will map out end to end customer strategies and bring it to live through your content
You will bring best practices to the team and propose ways to improve our content team's efficiency.
What will make you stand-out...
You have experience in content design or knowledge management - You understand what good looks like and have owned many projects where content was used as a key lever to achieve strategic business or customer goals
You have a unique ability to organize a lot of information and complexity - You think strategically while pushing for clarity and simplicity. You have a gift for organizing and communicating complex information and ideas so that people find them intuitive to consume. You adopt a user-first mindset and work hard to deeply understand the needs of internal and external users.
You prioritize effectively - You use data to understand where to put your time and energy to have maximum impact on your goals and projects
You are willing to roll up your sleeves - You are self-motivated and adaptable. You're happy to roll up your sleeves with any task towards the bigger picture, no task is too small if it makes the team around you more effective. You may need to facilitate a focus group discussion to gather insights one day, and be asked to present a long-term strategy the next– and the idea of putting into practice the many skills and experiences you've gathered over the years energizes, excites, and fulfills you!
You collaborate and communicate with ease - You'll be able to understand the complexity of working with multiple stakeholders with different needs. You will be the main point of contact for the team, liaising with various stakeholders across the organisation to clarify briefs, align expectations, manage deliverables and timelines as well as identify future opportunities for collaboration. You'll work closely with multiple teams to craft your team's immediate roadmap while rallying others around your longer term vision for knowledge management.
What we're looking for...
5+ years experience in knowledge architecture / knowledge management roles for scaled operations (i.e. customer support, customer success)
Demonstrated excellence in organizing information and writing as a craft
Excellent problem-solver, strategic thinker / architect, and implementation track record
Proven track record of rallying different teams to reach an end goal and achieve the seemingly impossible
The Group
User Voice Group's vision is "every user empowered, every voice heard." With all the product features and improvements we are rolling out at an immense scale, the User Voice group needs to keep meeting the support needs of Canva users. Whilst our primary goal is to solve issues before they happen, or to use technology to address them, we have a growing need for people to resolve more complex issues.
The Team
The Content Operations team is responsible for updating, sanitising, and all-around managing our Customer Happiness Team (CHT) Knowledge Base and Canva's customer facing Help articles. Our goal is to have a consistent voice throughout our support journey, whenever our users run into issues. We use UX writing skills and user experience principles to craft useful and relevant help content so people find an answer to their questions. We ensure that all processes and product updates, whether new or existing, are reflected in our Help centre and properly documented so that specialists have ready-made references to use whenever they're handling tickets. In order for our CHT Specialists to be successful in their roles in making our users happy, we need to ensure that they have the right resources and job aides which are continuously being updated, especially whenever there are process updates, product releases and the like.
Canva sees content as a crucial part of its ongoing success – and we're really focused on improving our content experience. We have a fun, human voice that we want to do a better job of getting across to our users, instead of, you know, "generic UX writing" voice.
The Role
In order for our CHT Specialists to be successful in their roles in making our users happy, we need to ensure that they have the right resources and job aides which are continuously and constantly being updated, especially whenever there are process updates, product releases and the like. The Knowledge Management Specialist's role is to take part in that process, specifically by making sure that existing articles in the knowledge base are kept up to date while new process and product releases are documented for specialists' references.
#LI-hybrid #LI-PC2
What's in it for you?
Achieving our crazy big goals motivates us to work hard - and we do - but you'll experience lots of moments of magic, connectivity and fun woven throughout life at Canva, too. We also offer a stack of benefits to set you up for every success in and outside of work.
Here's a taste of what's on offer:
• Equity packages - we want our success to be yours too
• Inclusive parental leave policy that supports all parents & carers
• An annual Vibe & Thrive allowance to support your wellbeing, social connection, office setup & more
• Flexible leave options that empower you to be a force for good, take time to recharge and supports you personally
Check out lifeatcanva.com for more info.
Other stuff to know
We make hiring decisions based on your experience, skills and passion, as well as how you can enhance Canva and our culture. When you apply, please tell us the pronouns you use and any reasonable adjustments you may need during the interview process.
Please note that interviews are conducted virtually.