Senior / Lead UX Content Designer - Help & Support [RELOCATE TO AUSTRALIA OR NEW ZEALAND] (copy)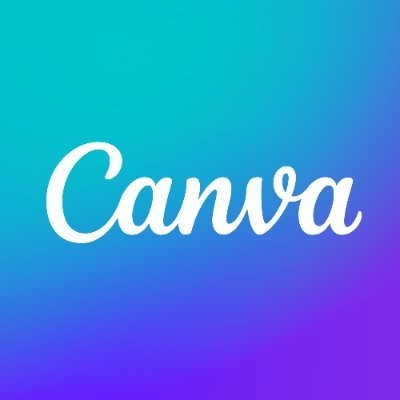 Canva
Customer Service, Design
Amsterdam, Netherlands
Posted on Wednesday, June 14, 2023
Join the team redefining how the world experiences design.
Hey, g'day, mabuhay, kia ora,你好, hallo, vítejte!
Thanks for stopping by. We know job hunting can be a little time consuming and you're probably keen to find out what's on offer, so we'll get straight to the point.
What you'd be doing in this role
As Canva scales change continues to be part of our DNA. But we like to think that's all part of the fun. So this will give you the flavour of the type of things you'll be working on when you start, but this will likely evolve.
This role will be based in Australia OR New Zealand, so you must be willing to relocate to Australia or New Zealand. If successful, we would of course support you with relocation costs and visas.
At the moment, this role is focused on:
As a Content Designer in the Global User Voice Enablement group, you'll be part of the Content Operations team and bring design thinking into the customer service space. This is a huge opportunity for the right person to come in and build the content design craft into our operational ways of working and positively impact the millions of people who seek help and support each year.
Content design: You'll use your writing skills and user experience principles to craft UX copy that empowers our users to self-help, and our customer happiness specialists to solve issues quickly. You'll also work with the rest of the content design team to tackle problems we're all facing, so we can continue to build a robust, thriving specialty within User Voice and across Canva.
Leadership: You will be seen as a leader for content design thinking in the content operations space. You'll define how we keep the quality bar high across our internal content and how we empower our specialists with the right information they need to answer user's questions.
Strategy: User Voice has a complex ecosystem of content across many channels. You'll use your head for strategy to connect the user experience together with the right information, at the right time, to the right person.
Collaboration: You'll partner with people across the group to design end-end information flows, define on our content reuse strategy, improve our internal taxonomies and work with product teams to deliver content design for our internal tools and systems.
Results: Your frictionless and friendly copy isn't just for show – it'll move the needle on the metrics that matter at Canva.
Collaboration: You'll bring design, PMs, engineers and researchers together to find the best solutions for our users.
You're probably a match if
You're a senior/lead Content Designer who's got a proven track record of solving complex problems, ideally in the tech/SaaS industry. This means you have at least 3-5 years of content design, content strategy or UX writing experience.
You're interested in the interplay of support processes, systems, and operations and how content design can improve them. Previous work that demonstrates a solid understanding of service design is a bonus.
You're excited by the opportunity to contribute to a rapidly growing and critical function of Canva and recognize the impact that can come from improving the experience for our external and internal users.
You have incredible UX writing skills and an impressive content design portfolio, and are a stickler for brand voice, consistency and style.
You're interested in coaching other Content Designers and act as a mentor to our Content Operations Specialists.
About the team
Help and support, especially at scale, is a complex and exciting problem space. With a mission of "Every user empowered, every voice heard", Canva's User Voice super group is the critical interface to our most valuable partners, our users. We want to ensure that they have a flawless experience while using Canva products as we scale our way to support 1 billion users. Our teams are responsible for unlocking how we can deliver exceptional customer experience through streamlined and scalable systems, an optimized contact flow, expert support specialists, customer insights, plus tools to enable self-help such as our Help Center, Assistant and Chatbot.
Global User Voice Enablement's aim is to delight users in every interaction with Canva, by empowering every speciality. The group covers Content Operations, Specialist Support Experience, Service Quality, Vendor Partnership, Training, and Workforce Management.
About the specialty
Content design is on a mission to help our users fulfill their goals with clarity and joy.
We're looking to achieve this by building an amazing content design team with a culture of clear and crisp writing. Our focus is on systems, not just sentences. We create and improve flows, not just the words. We seek to have a deep impact on key areas, not just shallow impact everywhere.
Content design is a small and growing part of our Design specialty. Canva sees content as a crucial part of its ongoing success – and we're really focused on improving our content experience. We have a fun, human voice that we want to do a better job of getting across to our users, instead of, you know, "generic UX writing" voice.
We're passionate about working together to create the future of content design at Canva; it's not a top-down approach. Your opinion matters! You'll also get lots of support from the diverse content team across the business. As soon as you arrive, we'll be saying "Thank goodness you're here!"
The content design specialty collaborates closely with PMs, Designers, Engineers and Design Researchers to identify solutions that prioritize our users' needs.
But don't just take our word for it, check out what Design Lead - Chen Zhang has to say about working in Design at Canva -"I love working at Canva because I really am empowering the world to design by designing"
What's in it for you?
Achieving our crazy big goals motivates us to work hard - and we do - but you'll experience lots of moments of magic, connectivity and fun woven throughout life at Canva, too. We also offer a stack of benefits to set you up for every success in and outside of work.
Here's a taste of what's on offer:
• Equity packages - we want our success to be yours too
• Inclusive parental leave policy that supports all parents & carers
• An annual Vibe & Thrive allowance to support your wellbeing, social connection, office setup & more
• Flexible leave options that empower you to be a force for good, take time to recharge and supports you personally
Check out lifeatcanva.com for more info.
Other stuff to know
We make hiring decisions based on your experience, skills and passion, as well as how you can enhance Canva and our culture. When you apply, please tell us the pronouns you use and any reasonable adjustments you may need during the interview process.
Please note that interviews are conducted virtually.