Engineering Manager (FE) - Share & Publish team (NZ remote)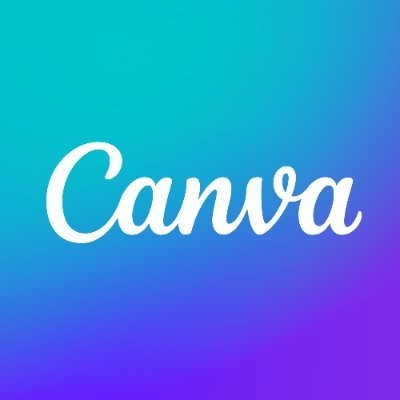 Canva
Software Engineering, Other Engineering
Auckland, New Zealand
Posted on Monday, June 12, 2023
Join the team redefining how the world experiences design.
Hey, g'day, mabuhay, kia ora,你好, hallo, vítejte!
Thanks for stopping by. We know job hunting can be a little time consuming and you're probably keen to find out what's on offer, so we'll get straight to the point.
Where and how you can work
Our flagship campus is in Sydney, Australia but in Aotearoa, we have a hub in Auckland that we call home to our local operations. And with that, you have choice in how and where you work. That means if you want to do your thing at our Auckland hub (if you're nearby) or at home or a bit of both, it's up to you.
What you'd be doing in this role
As Canva scales change continues to be part of our DNA. But we like to think that's all part of the fun. So this will give you the flavour of the type of things you'll be working on when you start, but this will likely evolve.
About Teams & Education (T&E)
We have launched multiple SaaS products tailored to the needs of some of our biggest audiences; Canva Pro, Canva for Enterprise, Canva for NFPs, and Canva for Education.
The T&E Super-Group is involved in the success of these products, which have millions of customers in almost every country around the world and which drive much of Canva's revenue. In T&E, we perform everything from crafting & building outstanding product experiences, our GTM strategies to launch them, commercial partnerships, global distribution strategies, and so much more. We strive to further grow these products by ten fold globally over the next few years. The Super-Group is made up of 4 Groups, 15 teams and almost 200 diverse Canvanauts who work together to delight our users with our tailored products and help Canva to achieve its user and growth goals.
About the Group
The Collaboration group is on a mission to power creativity, work and learning with collaborative design. In 2023, the Collaboration group is doubling down on a number of critical initiatives to help us achieve our company-level strategy of driving teams and collaboration in Canva. So far we've launched a range of communication, real-time, sharing & publishing capabilities but this is just the beginning of our journey. As a Team Engineering Lead in the Collaboration Group, you will help us drive towards making Canva a household name in every team.
About the Team
This is a unique opportunity for you to lead a new team as our group continues to grow. This team will play a key role in expanding the collaboration capabilities of our product to help empower teams around the world to collaborate.
What you'd be doing in this role
Collaborate with our Product Manager and Designer to build roadmaps and goals for new features
Communicate effectively across Canva when developing a solution; seek and incorporate diverse perspectives to address complex issues
Take a customer-focused approach to technical leadership, working to strike a balance between company and team priorities
Balance exploration with shipping 'wow' features; both need to happen in tandem (this means thinking long-term as well as how to get stuff done now)
Coordinate with other Canva teams to set projects up for success and avoid/remove roadblocks
Model initiative and ownership in achieving goals, improving processes and solutions
Coach the professional development of the engineers on your team. This involves providing guidance and support to help them grow, find opportunities for advancement, and hold them accountable for their own progress
Mentor a team of engineers across both Frontend and Backend to empower them to do their best work and help them grow
Review PRs, help engineers debug code and jump in to solve problems as required
Facilitate knowledge sharing and effectively advocate for engineering needs to non-technical stakeholders within the group
You're a match
You have successful experience in a team leadership role with direct reports, whilst being hands-on yourself
You thrive in working collaboratively with product and design with a strong focus on delivery
You are curious and enjoy discovering new areas and having an understanding of areas outside of your expertise. Solving those opportunities and problem spaces with technical ideas and solutions
You know how to engage with people from different backgrounds and crafts. You can explain ideas and decisions using different communication styles to suit the audience, ranging from engineers to senior leadership
You are excited about building solutions at scale, and pragmatically planning what delivers the most value. Working with many different collaborators, each with their own problems. Tying the short-term steps that open the long-term goals
You have previous experience as a Software Engineer, in tune with software engineering fundamentals and first principles; comfortable contributing to design documents and performing code reviews
You have a solid understanding of JavaScript and web technologies (HTML/CSS) with experience with TypeScript (or other typed languages), React, MobX (or other state management libraries)
What's in it for you?
Achieving our crazy big goals motivates us to work hard - and we do - but you'll experience lots of moments of magic, connectivity and fun woven throughout life at Canva, too. We also offer a stack of benefits to set you up for every success in and outside of work.
Here's a taste of what's on offer:
• Equity packages - we want our success to be yours too
• Inclusive parental leave policy that supports all parents & carers
• An annual Vibe & Thrive allowance to support your wellbeing, social connection, office setup & more
• Flexible leave options that empower you to be a force for good, take time to recharge and supports you personally
Check out lifeatcanva.com for more info.
Other stuff to know
We make hiring decisions based on your experience, skills and passion, as well as how you can enhance Canva and our culture. When you apply, please tell us the pronouns you use and any reasonable adjustments you may need during the interview process.
Please note that interviews are conducted virtually.