Technical Business Analyst - IT Group (Open to remote across ANZ)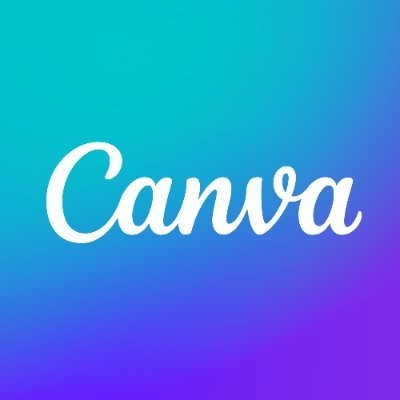 Canva
IT
Melbourne VIC, Australia
Posted on Wednesday, May 31, 2023
Join the team redefining how the world experiences design.
Hey, g'day, mabuhay, kia ora,你好, hallo, vítejte!
Thanks for stopping by. We know job hunting can be a little time consuming and you're probably keen to find out what's on offer, so we'll get straight to the point.
Where and how you can work
Our flagship campus is in Sydney. We also have a campus in Melbourne and co-working spaces in Brisbane, Perth and Adelaide. But you have choice in where and how you work. That means if you want to do your thing in the office (if you're near one), at home or a bit of both, it's up to you.
What you'd be doing in this role
As Canva scales change continues to be part of our DNA. But we like to think that's all part of the fun. So this will give you the flavour of the type of things you'll be working on when you start, but this will likely evolve.
About the IT Group:
The Information Technology Group's vision is to improve the potential of every Canvanaut through outstanding technology & service. We realise our vision through our mission pillars to empower every person and team, everywhere and anytime, with frictionless experiences, built for the future.
The group consists of Business Systems, Customer Systems, Technology Experience and IT Platform subgroups.
About the role:
This role is part of the Technical Business Analysis team within Information Technology ("IT") that drives secure and scalable adoption of technologies that enable Canva's scale. As part of IT you will be on the ground floor of a rapidly expanding team as we aim to radically innovate the foundational infrastructure of our technology supporting critical groups throughout the business.
As an experienced Technical Business Analyst you will play a key role in developing the operational excellence of Canva IT. From problem definition and coming up with creative and innovative solutions to working with both business and technical colleagues to develop their skills and practices. You are passionate about using your making everything around you better.
What you'll do!
Partner with Business groups such as IT, Finance, People or Marketing to understand their needs and challenges in order to deliver projects that will allow them to focus more on people and less on process
Be an integral part of project delivery from small and simple coordination efforts to system implementations so very complex enterprise changing projects
Get to the core of problems in order to define unambiguous requirements and propose solutions that will address the root cause and not the symptoms
Bring clarity to chaos by understanding and documenting processes in order to identify opportunities for optimisation
Work closely with vendors to evaluate their offerings and ensure they will meet the requirements of the business
Present your analysis and recommendations to key senior stakeholders and guide alignment on the best path forward
Passion for continuous improvement and always striving to make things work better
Collaborate with members of the Information Technology team on the implementation and verification of requirements
Required Experience:
7+ years of experience working with Information Technology
3+ years of experience in a role where you have analyzed, proposed, planned and delivered projects that improved how the business worked
Have supported a variety of business functions such as Finance, IT, Human Resources, Security, etc and able to context switch from team to team
Have been part of a variety of project types and sizes. From small and simple to large and complex projects. From process changes to system implementations.
Ability to coordinate groups and teams to deliver projects on time and budget
An eager learner who can pick up new skills quickly
Experience gathering requirements and documenting processes while coordinating with cross-departmental and non technical teams
Experience with ensuring quality of solutions through organized testing
An understanding of how systems can be used to improve delivery
Passionate about helping other to achieve their goals
Ability to translate business needs to technical team members and technical realities to business colleagues
What's in it for you?
Achieving our crazy big goals motivates us to work hard - and we do - but you'll experience lots of moments of magic, connectivity and fun woven throughout life at Canva, too. We also offer a stack of benefits to set you up for every success in and outside of work.
Here's a taste of what's on offer:
• Equity packages - we want our success to be yours too
• Inclusive parental leave policy that supports all parents & carers
• An annual Vibe & Thrive allowance to support your wellbeing, social connection, office setup & more
• Flexible leave options that empower you to be a force for good, take time to recharge and supports you personally
Check out lifeatcanva.com for more info.
Other stuff to know
We make hiring decisions based on your experience, skills and passion, as well as how you can enhance Canva and our culture. When you apply, please tell us the pronouns you use and any reasonable adjustments you may need during the interview process.
Please note that interviews are conducted virtually.