Onsite Patient Enroller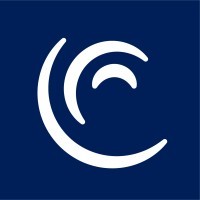 Cadence Solutions
Olympia, WA, USA
Posted on Monday, September 25, 2023
At Cadence, we believe that a better quality of life – for both our patients and employees – begins with better care.
Cadence helps the nation's most patient-centric health systems deliver more consistent, proactive healthcare to patients every day. Cadence's remote patient monitoring and intervention solution couples powerful technology with clinical excellence to provide patients with precise, personal care at home. Whether you are a Product Manager, Registered Nurse, Staff Engineer, or Nurse Practitioner, your work will directly impact the quality of life for Cadence patients.
The Cadence Health team seeks an onsite patient enroller to lead enrollment and education sessions with patients referred to Cadence on-site at our partners' clinics. These enrollment sessions cover educating patients on Cadence's remote monitoring program, training patients to use their monitoring devices (e.g. cell-enabled blood pressure cuffs, weight scales, and glucometers), and documenting relevant patient data. The enroller is also the face and voice of Cadence to our partners and supports provider relations in converting physician orders into enrolled patients.
The schedule for this position is Monday-Friday 8 am- 5 pm.
WHAT YOU'LL NEED:
3+ years experience educating and working closely with Medicare patients in home health, discharge planning, in clinic setting, or other healthcare services.
Ability to build trust with and educate referred patients, and enroll them in Cadence's remote patient intervention program.
Ability to be the onsite expert for all patient and clinician questions about Cadence's program, devices, and platform.
Ability to build and maintain relationships with providers and other clinic employees (support staff and administration).
Empathy, patience, and passion for delivering an excellent patient experience.
Excellent verbal and written communication skills.
Tech-savviness, experience working with EHRs and interest in becoming an expert on a new platform.
Ability to thrive in a self-driven environment founded on trust, autonomy and direct communication & feedback.
Willingness to commute to and work on-site at Cadence's client sites. This can be a single clinic, hospital, or multi-site situation.
Willingness to support patient phone outreach and virtual enrollments as needed.
WHO WE ARE:
Seeks responsibility — can be trusted and empowered to make decisions and deliver results.
Loves rolling-up sleeves and going from 0 to 1 — everyone, no matter how senior, contributes meaningfully.
Extraordinarily candid — delivers and receives feedback with integrity.
Exceeds expectations — goes above and beyond for co-workers, patients, clinicians, hospitals, and communities.
Never satisfied — keeps iterating & improving and embraces a growth mindset.
Values speed & quality — understands that both can be done!
WHAT YOU'LL GET:
Cadence recognizes the unique needs of its diverse, distributed workforce and seeks to provide an inclusive work environment for its world-class clinicians and technologists.
Company culture all about impact, shared growth mindset, empowerment, and integrity
An opportunity to help improve the quality of life of millions of Americans
Unique chance to support the development of an amazing product; Cadence's in-house clinicians are our super users and beta testers
Competitive salaries
Medical, dental, and vision insurance
OneMedical (in-person primary care), TelaDoc (virtual primary care), and TalkSpace (online mental health services) memberships
Discounted ClassPass memberships
Competitive PTO
401K and 401K match
Onboarding stipend for remote equipment and home office setup or onsite equipment
Paid Parental Leave
Charitable Donation Match program
Expected compensation range: $25 - $30 per hour
Location: Olympia, WA and traveling to other clinics within the area.
We are committed to equal opportunity and fairness regardless of race, color, religion, sex, gender identity, sexual orientation, nation of origin, ancestry, age, physical or mental disability, country of citizenship, medical condition, marital or domestic partner status, family status, family care status, military or veteran status or any other basis protected by local, state or federal laws. We also require full vaccination, including a booster, with an FDA-approved COVID-19 vaccination for all employees. Cadence provides reasonable accommodations to applicants and employees with a qualifying disability or conflict with a sincerely held religious belief unless doing so would cause undue hardship or fail to eliminate a direct threat.