Clinical Navigator Supervisor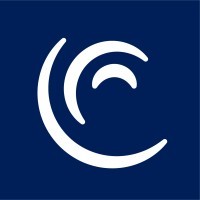 Cadence Solutions
People & HR, Operations
Remote
Posted on Saturday, September 9, 2023
At Cadence, we believe that a better quality of life – for both our patients and employees – begins with better care.
Cadence helps the nation's most patient-centric health systems deliver more consistent, proactive healthcare to patients every day. Cadence's remote patient monitoring and intervention solution couples powerful technology with clinical excellence to provide patients with precise, personal care at home. Whether you are a Product Manager, Registered Nurse, Staff Engineer, or Nurse Practitioner, your work will directly impact the quality of life for Cadence patients.
The Cadence Health team seeks a Clinical Navigator Lead to join the team. This individual will dedicate a portion of their time performing the duties as a Clinical Navigator and a portion of their time leading and supporting other Clinical Navigators. You will be responsible for ensuring the delivery of high-quality patient care making sure every healthcare interaction with Cadence is an exceptional experience that prioritizes the well-being of the patient and aligns with the goals of the health system.


WHAT YOU'LL DO:
Clinical Navigator responsibilities:
Conduct regular virtual check-ins with patients, performing a variety of activities and procedures which are prescribed by and performed under the direction of the Cadence Nurse Practitioner and Cadence clinical policies and procedures.
Lead responsibilities:
Help ensure all quality standards and compliance targets for your team are met by conducting quarterly audits.
Lead Bimonthly team meetings.
Monitor and analyze data to identify trends and implement strategies to enhance team performance.
Identify opportunities for improvement and implement strategies to enhance patient outcomes and satisfaction.
Communicate OKRs with the team and monitor individual and team progress towards goals.
Provide ongoing guidance through coaching and mentoring team members.
Foster a collaborative and supportive team environment, encouraging teamwork, learning, and open communication among team members.
Assist in communicating policies and procedures, and pathways of care. Escalate matters to leadership on a timely basis.
Collaborate with Team Leads to ensure adequate coverage for the entire clinical team as needed.
Participate in the recruiting process by interviewing prospective team members.
Flexibility to work across time zones to assure coverage for the team.
WHAT YOU'LL NEED:
Active Certification as a Medical Assistant (AAMA, NCMA) or Associate Degree in Medical Assisting.
5+ years Medical Assistant experience treating patients with chronic diseases (T2D, Hypertension, CHF) either in an outpatient or inpatient setting at a high performing medical center.
2+ years of leading a clinical team MAs.
Ability to thrive in an environment founded on trust, autonomy, and direct feedback.
Excellent communication skills when leading and managing change initiatives.
Analytical mindset with the ability to interpret data, derive actionable insights, and make data-driven decisions.
Strong project management skills, with the ability to prioritize tasks and meet deadlines.
Proven success in motivating and inspiring a team.
Passion for the patient / customer experience and systematically improving healthcare with digital innovation.
Prior experience working in a startup environment. Experience working with remote patient monitoring technology is a plus.
WHO WE ARE:
Interested in knowing what it is like to be a part of the Cadence team? You can read about life at Cadence in specific roles on our blog. To be successful at Cadence, employees must fully embrace our distributed workforce culture and company values. A Cadence employee:
Seeks responsibility — can be trusted and empowered to make decisions and deliver results.
Loves rolling up their sleeves and going from 0 to 1 — everyone, no matter how senior, contributes meaningfully.
Displays extraordinary candor — delivers and receives feedback with integrity.
Exceeds expectations — goes above and beyond for co-workers, patients, clinicians, hospitals, and communities.
Is never satisfied — keeps iterating & improving and embraces a growth mindset.
Values speed & quality — understands that both can be done!
WHAT YOU'LL GET:
Cadence recognizes the unique needs of its diverse, distributed workforce and seeks to provide an inclusive work environment for its world-class clinicians and technologists.
Company culture all about impact, shared growth mindset, empowerment, and integrity
An opportunity to help improve the quality of life of millions of Americans
Unique chance to support the development of an amazing product; Cadence's in-house clinicians are our super users and beta testers
Competitive salaries
Medical, dental, and vision insurance
OneMedical (in-person primary care), TelaDoc (virtual primary care), and TalkSpace (online mental health services) memberships
Discounted ClassPass memberships
Competitive PTO
401K and 401K match
Onboarding stipend for remote equipment and home office setup or onsite equipment
Paid Parental Leave
Charitable Donation Match program
Expected compensation range: $65,000-$75,000 annual base salary
Location: Remote
We are committed to equal opportunity and fairness regardless of race, color, religion, sex, gender identity, sexual orientation, nation of origin, ancestry, age, physical or mental disability, country of citizenship, medical condition, marital or domestic partner status, family status, family care status, military or veteran status or any other basis protected by local, state or federal laws. We also require full vaccination, including a booster, with an FDA-approved COVID-19 vaccination for all employees. Cadence provides reasonable accommodations to applicants and employees with a qualifying disability or conflict with a sincerely held religious belief unless doing so would cause undue hardship or fail to eliminate a direct threat.