Director, Human Resources (Redwood City)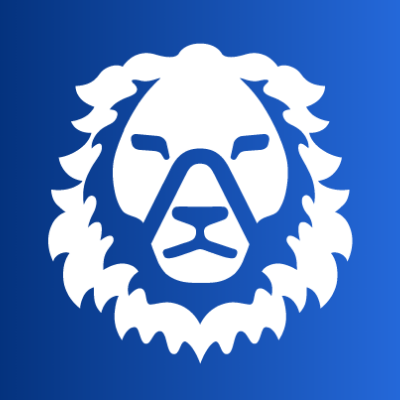 Anomali
People & HR
Redwood City, CA, USA
Posted on Tuesday, November 21, 2023
Company Description:
Anomali, a world-renowned platform leader in Security Operations, supercharges SecOps by fusing Lightspeed Security Analytics, Industry-Leading Cyberthreat Intelligence (CTI), AI-based automated threat hunting, alert orchestration, automated threat detection and incident response (TDIR) blocking, community intelligence sharing, exposure management, and dark web protection. Transforming CISOs into superheroes and analysts into SOC terminators.
Anomali's Platform offers: "Match" Next-Gen SIEM, "Lens" AI Threat Hunter, "ThreatStream" TIP, Anomali Integrator, Anomali ISAC, Anomali Attack Surface Management, and Anomali Digital Risk Protection, infused with Anomali AI.
Anomali bridges the gap between point solutions (EDR, NDR, SSE, RMM, CAASM, etc.) and replaces legacy SIEMs at 50% the cost, giving analysts easy-to-use tools that enable lightspeed detection & response. Anomali addresses the global shortage in cyber talent by empowering analysts to contain, eradicate, and block threats in seconds without complex SIEM queries, manual blocks, or long investigations.
Anomali delivers as a proprietary platform and disruptor to the security analytics world. Anomali can search billions of logs in seconds, correlating tens of millions of IoCs and IoAs across years of telemetry and logs often deleted or moved to cold storage. At every point across the cyber kill chain, Anomali supercharges the SOC to detect, contain, and eradicate threats before organizational impact.
Job Description:
The primary role of the Director of Human Resources is to develop and lead HR strategies across the organization. These strategies will cover workforce planning, talent management, employee development and relations, organization development, compensation and benefits administration, and regulatory compliance.
You will be charged with creating and embedding a culture that is committed to coaching, mentoring and supporting employees while championing diversity, inclusion, equality and wellbeing throughout the organization. You will be expected to manage personnel, ensuring the human resources programs and initiatives are effective, efficient and aligned to the overall business objectives.
Develop and execute communication strategies and processes that support and/or drive change management and continuous improvement. Your responsibilities will also focus on creating people management strategies. These include employee engagement, pay, reward and recognition and learning and development.
Responsibilities:
o Facilitate the development and execution of significantly enhanced talent management and retention strategies and processes
o Providing counsel on employee relations strategy, including investigation of issues, state/government programs and compliance with legal requirements, disciplinary actions, development & coaching support
o Support managers at multiple levels through the performance management process, providing education and coaching.
o Provide guidance on organizational design, workforce, and succession planning within assigned groups.
o Guide and support new and experienced managers and their employees in developing sustainable programs, practices, and behaviors to enhance employee engagement and development.
o Coach and advise managers on building their teams, the effectiveness of their teams, strategic business matters, talent topics and general HR issues.
o Help executives align manager and employee capabilities to the mid-to-long-term business needs.
o Establishing career ladders, organizational structure design and roles and responsibilities.
o Ensure new employees develop a sense of belonging from the start. Conduct exit interviews and analyze trends to drive improvements as needed.
o Hybrid onsite in Redwood City.
Qualifications
Required Skills/Experience:
o 10+ years in an HR Leadership role, including building/leading Benefits and Compensation, Talent Management, and HR operations
o Bachelor's degree, MS, or Ph.D. in Business Administration, Communications, HR, or a similar field
o Extensive experience managing HR operations, compensations and benefits plans, manager coaching and training, policy development and documentation, strategic & tactical HR and, internal mobility programs.
o Additional experience establishing and managing a global workforce, including APJ HR Operations.
o Proficiency with HR management software
o Superior communication, interpersonal, and leadership skills
o Certificates such as HRCI and SHRM are preferred
Equal Opportunities Monitoring
It is our policy to ensure that all eligible persons have equal opportunity for employment and advancement on the basis of their ability, qualifications and aptitude. We select those suitable for appointment solely on the basis of merit without regard to an individual's disability, race, color, religion, sex, sexual orientation, gender identity, national origin, age, or status as a protected veteran. Monitoring is carried out to ensure that our equal opportunity policy is effectively implemented.
Compensation Transparency
$170,000 - $200,000 USD
Please note that the annual base salary range is a guideline and, for candidates who receive an offer, the base pay will vary based on factors such as work location, as well as, knowledge, skills and experience of the candidate. In addition to base pay, this position is eligible for benefits, bonus and may be el
igible for equity.