Director, Global GTM Enablement (USA Remote)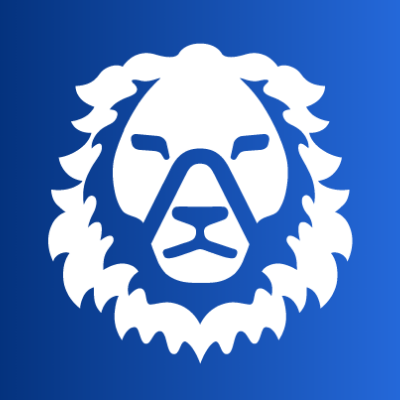 Anomali
Redwood City, CA, USA
Posted on Thursday, November 2, 2023
Company Description
Anomali, a world-renowned platform leader in Security Operations, supercharges SecOps by fusing Lightspeed Security Analytics, Industry-Leading Cyberthreat Intelligence (CTI), AI-based automated threat hunting, alert orchestration, automated threat detection and incident response (TDIR) blocking, community intelligence sharing, exposure management, and dark web protection. Transforming CISOs into superheroes and analysts into SOC terminators.
Anomali's Platform offers: "Match" Next-Gen SIEM, "Lens" AI Threat Hunter, "ThreatStream" TIP, Anomali Integrator, Anomali ISAC, Anomali Attack Surface Management, and Anomali Digital Risk Protection, infused with Anomali AI.
Anomali bridges the gap between point solutions (EDR, NDR, SSE, RMM, CAASM, etc.) and replaces legacy SIEMs at 50% the cost, giving analysts easy-to-use tools that enable lightspeed detection & response. Anomali addresses the global shortage in cyber talent by empowering analysts to contain, eradicate, and block threats in seconds without complex SIEM queries, manual blocks, or long investigations.
Anomali delivers as a proprietary platform and disruptor to the security analytics world. Anomali can search billions of logs in seconds, correlating tens of millions of IoCs and IoAs across years of telemetry and logs often deleted or moved to cold storage. At every point across the cyber kill chain, Anomali supercharges the SOC to detect, contain, and eradicate threats before organizational impact.
Position Overview:
We are seeking an experienced leader to join us as the Director of Global Go-to-Market Enablement, leading sales, technical, channel partner and customer enablement and training across the internal Revenue team and a diverse set of Anomali partners and customers worldwide. This key leadership role will collaborate with stakeholders across the organization to develop, execute and orchestrate impactful solutions for transforming sales on boarding and continuous education program for our internal sales and SE teams, our channel partners and customer university.
This role reports to the VP of Global Revenue Operations and is a key pillar of the Revenue Operations team. In addition to ownership of the day-to-day operations of our enablement programs globally, this position will have a critical impact on the inner workings of our evolving strategies, process and systems that drive our go-to-market teams' overall success.
Anomali has experienced explosive growth over the past 18 months. We are known for an upbeat and dynamic environment with a culture focused on career growth, success, and winning!
Key Responsibilities:
•
Work in collaboration with Sales, Marketing, Product Management and CTO leadership to develop, execute, optimize and assess enablement programs
•
Own the end-to-end onboarding education program that accelerates ramp time for internal Sales and channel partners
•
Run continuous education, development and coaching programs to drive high sales performance
•
Own all Sales team meetings (sales kickoff, development, etc) from planning to execution
•
Collaborate with global channel leadership on continuous partner enablement program for both sales and technical
•
Lead the Customer University training program for customer in collaboration with our Customer Success organization
Leverage performance data to identify knowledge/skills gaps and measure effectiveness, efficiency and productivity improvements
•
Facilitate content creation with Sales, Product and Marketing teams
•
Gather and relay feedback to continuously iterate on the enablement strategy
•
Maintain sales and partner enablement content to ensure it is up-to-date and easily accessible and providing the capabilities sellers need
Required Qualifications:
•
Bachelor's degree with 8+ years experience in a high-performance technology sales organization in sales, enablement, or learning and development
•
Deep, tangible expertise with LMS platforms across a global team (for example, Allego)
•
Demonstrated ability to create a culture of alignment across the Sales organization
•
Strong understanding of marketing, pre-sales, sales and customer success motions, including content, tools & training
•
Ability to influence key stakeholders including Executive leadership
•
Able to build internal relationships and lead virtual teams across sales, marketing and product teams
•
Successfully build and manage large scale diverse programs, globally
•
High energy self-starter, enthusiastic and effective communicator
•
Ability to understand information security concepts and approaches
•
Expert level in reporting and data analytics
•
Experience in SIEM, Big Data, Cloud Security or Threat Intelligence preferred. SaaS product experience required.
•
Strong work ethic, ability to adapt to rapidly changing environments.
Equal Opportunities Monitoring
It is our policy to ensure that all eligible persons have equal opportunity for employment and advancement on the basis of their ability, qualifications and aptitude. We select those suitable for appointment solely on the basis of merit without regard to an individual's disability, race, religion, sex, age or sexual orientation. Monitoring is carried out to ensure that our equal opportunity policy is effectively implemented.
Compensation Transparency
$190,000 - $220,000 USD
Please note that the annual base salary range is a guideline and, for candidates who receive an offer, the base pay will vary based on factors such as work location, as well as, knowledge, skills and experience of the candidate. In addition to base pay, this position is eligible for benefits, and may be el
igible for equity.