Senior Product Manager (onsite RWC)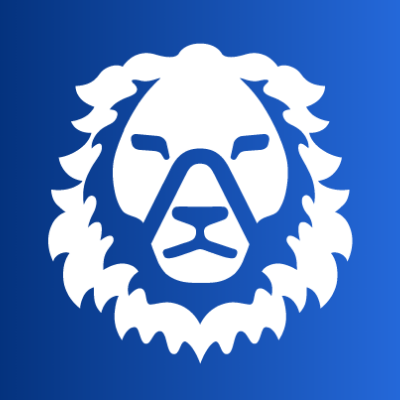 Anomali
Product
Redwood City, CA, USA
Posted on Wednesday, October 18, 2023
Company Description:
Anomali, a world-renowned platform leader in Security Operations, supercharges SecOps by fusing Lightspeed Security Analytics, Industry-Leading Cyberthreat Intelligence (CTI), AI-based automated threat hunting, alert orchestration, automated threat detection and incident response (TDIR) blocking, community intelligence sharing, exposure management, and dark web protection. Transforming CISOs into superheroes and analysts into SOC terminators.
Anomali's Platform offers: "Match" Next-Gen SIEM, "Lens" AI Threat Hunter, "ThreatStream" TIP, Anomali Integrator, Anomali ISAC, Anomali Attack Surface Management, and Anomali Digital Risk Protection, infused with Anomali AI.
Anomali bridges the gap between point solutions (EDR, NDR, SSE, RMM, CAASM, etc.) and replaces legacy SIEMs at 50% the cost, giving analysts easy-to-use tools that enable lightspeed detection & response. Anomali addresses the global shortage in cyber talent by empowering analysts to contain, eradicate, and block threats in seconds without complex SIEM queries, manual blocks, or long investigations.
Anomali delivers as a proprietary platform and disruptor to the security analytics world. Anomali can search billions of logs in seconds, correlating tens of millions of IoCs and IoAs across years of telemetry and logs often deleted or moved to cold storage. At every point across the cyber kill chain, Anomali supercharges the SOC to detect, contain, and eradicate threats before organizational impact.
ReqKey Responsibilities:
• Develop, define, and oversee both business and technical requirements for product features across cloud and on-premise platforms.
• Lead the product through its full lifecycle: from conceptualization, proposal, planning, development, to launch, release, and post-sale engagements.
• Engage proactively with the customer and market ecosystem: uncover needs, evangelize our product, share strategic insights, and intently absorb feedback.
• Assume full accountability for your product's success. This involves analyzing business outcomes, ideating strategic paths, securing stakeholder consensus, and actualizing the strategy.
• Foster continued communication with internal and external stakeholders, emphasizing interactions with executive and sales factions.
• Champion innovative thought leadership concerning customer experience, product trajectory, and market trends.
• Guide a user experience-focused product roadmap and articulate pertinent requirements.
Required Skills/Experience:
• A bachelor's degree in Computer Science or Electrical Engineering is mandatory; an MBA will set you apart.
• A minimum of 5 years of experience in the realm of product management.
• In-depth understanding of the threat intelligence landscape and familiarity with enterprise security solutions such as SIEMs, Proxies, Content-Aware Firewalls, IDS/IPS, and host-monitoring systems.
• Previous engagements with cloud-based or SaaS platforms will be viewed favorably.
• Analytical and strategic mindset.
• Proficiency in agile methodologies is a significant advantage.
• Stellar communication and presentation aptitudes, coupled with the prowess to articulate concepts lucidly.
• A resilient attitude, unwavering determination, and an inclination to excel.
• Prior experience in UI/UX design within an enterprise framework is highly valued.
Equal Opportunities Monitoring
It is our policy to ensure that all eligible persons have equal opportunity for employment and advancement on the basis of their ability, qualifications and aptitude. We select those suitable for appointment solely on the basis of merit without regard to an individual's disability, race, color, religion, sex, sexual orientation, gender identity, national origin, age, or status as a protected veteran. Monitoring is carried out to ensure that our equal opportunity policy is effectively implemented.
Compensation Transparency
$150,000 - $175,000 USD
Please note that the annual base salary range is a guideline and, for candidates who receive an offer, the base pay will vary based on factors such as work location, as well as, knowledge, skills and experience of the candidate. In addition to base pay, this position is eligible for benefits, and may be el
igible for incentive compensation and/or equity.