Manager, Field and Channel Marketing (US Remote)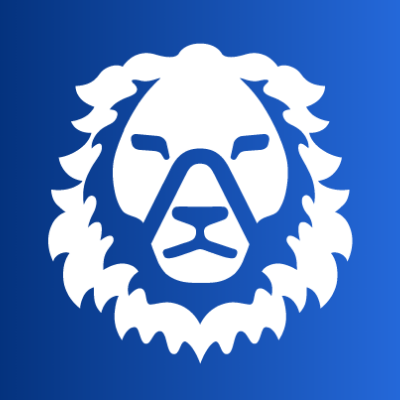 Anomali
Marketing & Communications
San Antonio, TX, USA
Posted on Saturday, October 7, 2023
COMPANY OVERVIEW
Anomali, a world-renowned platform leader in Security Operations, supercharges SecOps by fusing Lightspeed Security Analytics, Industry-Leading Cyberthreat Intelligence (CTI), AI-based automated threat hunting, alert orchestration, automated threat detection and incident response (TDIR) blocking, community intelligence sharing, exposure management, and dark web protection. Transforming CISOs into superheroes and analysts into SOC terminators.
Anomali's Platform offers: "Match" Next-Gen SIEM, "Lens" AI Threat Hunter, "ThreatStream" TIP, Anomali Integrator, Anomali ISAC, Anomali Attack Surface Management, and Anomali Digital Risk Protection, infused with Anomali AI.
Anomali bridges the gap between point solutions (EDR, NDR, SSE, RMM, CAASM, etc.) and replaces legacy SIEMs at 50% the cost, giving analysts easy-to-use tools that enable lightspeed detection & response. Anomali addresses the global shortage in cyber talent by empowering analysts to contain, eradicate, and block threats in seconds without complex SIEM queries, manual blocks, or long investigations.
Anomali delivers as a proprietary platform and disruptor to the security analytics world. Anomali can search billions of logs in seconds, correlating tens of millions of IoCs and IoAs across years of telemetry and logs often deleted or moved to cold storage. At every point across the cyber kill chain, Anomali supercharges the SOC to detect, contain, and eradicate threats before organizational impact.
As a Manager of Field and Channel Marketing, AMS you will be a key leader in driving the success of our field and channel marketing efforts. You will collaborate with cross-functional teams to develop and execute comprehensive marketing plans, build and maintain strong partner relationships, create targeted marketing campaigns, oversee content creation, manage events, and drive lead generation. Your role will be crucial in measuring the effectiveness of marketing efforts and ensuring alignment with company goals and partner objectives.
Key Responsibilities:
●
Strategic Planning: Develop and execute comprehensive field and channel marketing plans that align with company goals and partner objectives.
●
Partner Relationship Management: Cultivate and maintain strong relationships with key partners (distributors, resellers, VARs) to drive joint marketing initiatives.
●
Campaign Development: Create and execute marketing campaigns tailored to channel partners and local field markets.
●
Content Creation: Oversee marketing collateral, sales enablement materials, and digital assets to support partners and field marketing.
●
Event Management: Lead planning, production, and execution of partner and field marketing events.
●
Lead Generation: Drive qualified leads, generate opportunities, and develop scalable partner demand generation programs.
●
Performance Metrics: Establish KPIs, analyze results, and adjust strategies. Document plans and manage business reviews.
Minimum Requirements:
●
Experience Level: 5+ years of relevant experience in Field and Channel Marketing.
●
Experience: 2+ years of experience with large enterprise SaaS technology products, cybersecurity experience preferred.
●
Experience: Proven track record in accelerating sales pipeline through regional marketing.
●
Communication Skills: Exceptional communication skills for effective collaboration.
●
Organization: Strong attention to detail and organizational skills with the ability to meet deadlines.
●
Sales Support: Experience supporting both direct and channel sales teams.
●
Travel: Willingness to travel as needed, up to 30% of the time.
●
This position is not eligible for employment visa sponsorship. The successful candidate must not now, or in the future require visa sponsorship to work in the US.
Equal Opportunities Monitoring
It is our policy to ensure that all eligible persons have equal opportunity for employment and advancement on the basis of their ability, qualifications and aptitude. We select those suitable for appointment solely on the basis of merit without regard to an individual's disability, race, color, religion, sex, sexual orientation, gender identity, national origin, age, or status as a protected veteran. Monitoring is carried out to ensure that our equal opportunity policy is effectively implemented.