Account Executive - SLED (US Remote)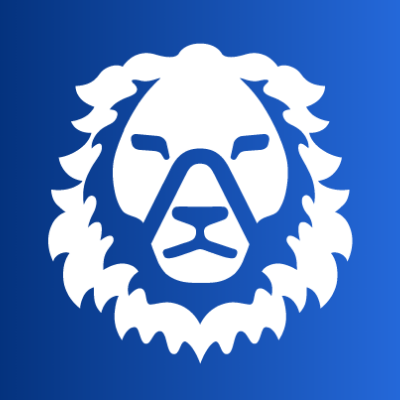 Anomali
Sales & Business Development
Washington, DC, USA
Posted on Thursday, September 7, 2023
Company Description:
Anomali, a world-renowned platform leader in Security Operations, supercharges SecOps by fusing Lightspeed Security Analytics, Industry-Leading Cyberthreat Intelligence (CTI), AI-based automated threat hunting, alert orchestration, automated threat detection and incident response (TDIR) blocking, community intelligence sharing, exposure management, and dark web protection. Transforming CISOs into superheroes and analysts into SOC terminators.
Anomali's Platform offers: "Match" Next-Gen SIEM, "Lens" AI Threat Hunter, "ThreatStream" TIP, Anomali Integrator, Anomali ISAC, Anomali Attack Surface Management, and Anomali Digital Risk Protection, infused with Anomali AI.
Anomali bridges the gap between point solutions (EDR, NDR, SSE, RMM, CAASM, etc.) and replaces legacy SIEMs at 50% the cost, giving analysts easy-to-use tools that enable lightspeed detection & response. Anomali addresses the global shortage in cyber talent by empowering analysts to contain, eradicate, and block threats in seconds without complex SIEM queries, manual blocks, or long investigations.
Anomali delivers as a proprietary platform and disruptor to the security analytics world. Anomali can search billions of logs in seconds, correlating tens of millions of IoCs and IoAs across years of telemetry and logs often deleted or moved to cold storage. At every point across the cyber kill chain, Anomali supercharges the SOC to detect, contain, and eradicate threats before organizational impact.
Position Overview:
We are currently looking for passionate and talented individuals to join our enterprise sales team with a focus on State, Local, and Education (SLED) business development and account management, nationwide. Anomali has experienced explosive growth over the past 18 months and are looking to expand our team immediately. We are known for an upbeat and dynamic environment with a culture focused on career growth, success, and winning! Our business model allows our Account Executives to manage the full life cycle of our customer engagement.
Anomali has an award-winning, proven training program to get individuals ramped up quickly, simultaneously allowing them to move forward in their careers, both through management and direct promotions.
We do not cap commissions!
Qualifications
Required Skills/Experience:
o Minimum 3 years SLED sales experience is a must
o Minimum of 3 years full life cycle solution-selling experience with SaaS Security or other cybersecurity products required. SIEM experience is highly preferred.
o Minimum of 3 years full life cycle solution-selling experience into SLED - State, Local, and Education entities, with full knowledge of navigating government and education funding vehicles, procurement avenues, and fiscal year budget cycles.
o Bring existing network and relationships with SLED specific channel partners
o Ability to "connect" with IT and cyber individuals at all levels, including the CISO, CIO, and other C-Suite leaders to the Cybersecurity Analyst, Cyberthreat Intelligence Team Lead, or other security operations team members.
o Desire to learn new technology, ramp quickly and grow with Anomali.
o High energy, enthusiastic and effective communicator.
o Ability to understand information security concepts and approaches.
o Strong work ethic, ability to adapt to rapidly-changing environments.
o Proven ability to generate pipeline and close business.
o Salesforce experience preferred.
o This position is not eligible for employment visa sponsorship. The successful candidate must not now, or in the future require visa sponsorship to work in the US.
Equal Opportunities Monitoring
It is our policy to ensure that all eligible persons have equal opportunity for employment and advancement on the basis of their ability, qualifications and aptitude. We select those suitable for appointment solely on the basis of merit without regard to an individual's disability, race, religion, sex, age or sexual orientation. Monitoring is carried out to ensure that our equal opportunity policy is effectively implemented.