Regional Vice President, Americas East (Remote East Coast)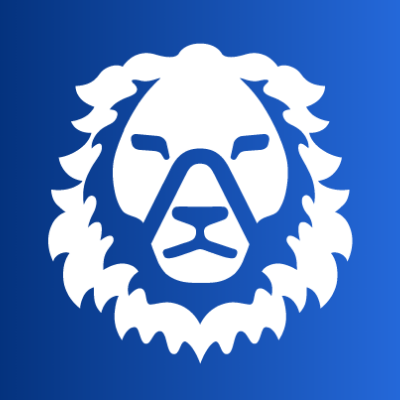 Anomali
Philadelphia, PA, USA
Posted on Friday, August 4, 2023
Executive Overview:
Anomali is the leader in intelligence-driven extended detection and response (XDR) cybersecurity solutions. Anchored by big data management and refined by artificial intelligence and machine learning, the Anomali platform delivers proprietary capabilities that correlate an extraordinary volume of telemetry from customer-deployed security solutions with the largest repository of global intelligence, empowering security operations teams to detect threats with precision, optimize response, achieve resiliency, and stop attackers and breaches. Their Cloud first SaaS-based solutions easily integrate into existing security tech stacks and accommodate hybrid deployment. Founded in 2013, Anomali serves public and private sector organizations, ISACs, Service Providers, and Global 1000 customers worldwide in every major industry. Leading venture firms including Google Ventures, General Catalyst, IVP and the Paladin Group back Anomali. Learn more at
www.anomali.com
.
Job Description:
We are looking for a high-energy, driven Regional Vice President of Sales (East) with solid technology business-to-business sales experience and a background in Security Analytics
and experience selling to the CISO/SOC . The selected candidate will lead and manage the North American East sales organization in acquisition of new customers and retention and growth in the install base. Accountable for
growing revenue, and achieving North American revenue targets while meeting cost control objectives. As the Regional Vice President East you will be focused on developing sales strategies, building a high-performance team,
executing sales plans, working with channel partners, creating customer interest/demand (Pipeline) and ensuring success from Anomali existing customer base all while demonstrating operational excellence. This position will report to the Chief Revenue Officer.
Notwithstanding there will be significant interaction and cooperation with the executive team, finance, marketing, sales operations and partner organizations who will all participate in the selection process. While we seek an independent, autonomous and creative performer, this individual must also be a "team player" who can successfully partner within the company as well as with Anomali's partner ecosystem.
Achieve Revenue targets.
. Grow the business and increase market share. Manages cost items and discretionary spend, including travel, to specified targets.
Build and Manage a Robust
Sales Pipeline.
Build a pipeline sufficient to consistently deliver on quarterly and annual bookings and revenue targets. Define and execute sales plays that grow install base and generate new logo opportunities. Develop a prospecting and hunting- culture.
Maintain requested reporting and regular opportunity inspections, to ensure accurate pipeline.
Develop & Deploy Sales
Coverage.
Works with sales operations to define coverage strategy and deploy the optimal sales coverage model, given field selling cost targets. This includes defining the right number and mix of hunters and farmers. This also includes defining territory assignments that comprehend geographic and industry vertical opportunities and objectives.
Performance Requirements (Knowledge, Skills and Abilities):
•
7 - 10 Years of managing and growing Americas East enterprise sales team; experience selling security/SIEM/ Security Analytics is required
•
Demonstrated success of scaling an Americas East SaaS business; leveraging distribution and other third-party relationships to achieve desired results
•
Knowledge of the market in particular fortune accounts; relationships with CISOs & CIOs in those accounts
•
Ability to attract and retain top enterprise sales talent; leveraging previous relationship to staff quickly
•
Maniacal focus on ensuring customer success thus providing a platform for customer expansion
•
Judicious management of company assets and expenses
•
Comfort with an enterprise and transactional sales model
•
Experience and credibility selling at the CxO and senior sales business manager level
•
Ability to build strong and continuous partner relationships
•
Technical acumen but with the ability to translate it with business value
•
High intellect and the capacity to multitask
•
Excellent analytical skills with strong attention to detail
•
Excellent written and verbal communication skills
•
High proficiency in Salesforce, and experience in Sales and Marketing tools such as Salesloft, Gong, Marketo, etc.
•
Excellent qualifying and closing skills
•
Operationally focused with great hygiene in SFDC and all aspects of the sales process
•
Bachelor's Degree in Business Administration or related field.
Equal Opportunities Monitoring
It is our policy to ensure that all eligible persons have equal opportunity for employment and advancement on the basis of their ability, qualifications and aptitude. We select those suitable for appointment solely on the basis of merit without regard to an individual's disability, race, religion, sex, age or sexual orientation. Monitoring is carried out to ensure that our equal opportunity policy is effectively implemented.