VP Product Marketing Manager (onsite Redwood City)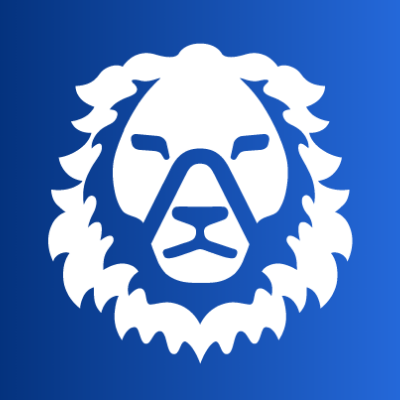 Anomali
Marketing & Communications, Product
Redwood City, CA, USA
Posted on Saturday, July 8, 2023
The Vice President, Product Marketing will be an experienced executive responsible for designing, planning, implementing, and managing the overall product marketing strategy. In addition to a solid understanding of the cybersecurity domain, the role will define Anomali's positioning, messaging, and competitive differentiation. This role will be essential in building a product marketing department focused on accelerating go-to-market clarity to drive differentiation and growth. The ideal candidate is a seasoned marketing leader with experience in high-growth organizations and in building efficient, scalable, and profitable, rocket-ship growth. A track record in defining new market categories and supporting the development of multi-touch, targeted marketing campaign strategies demand generation teams is a must.
Responsibilities:
Develop and manage Anomali's core use case messaging and positioning.
Implement and manage cross-functional processes supporting campaign strategy development and new product introduction engagement, including sales enablement and campaign tracking.
·
Manage the marketing product launch process, including acting as an evangelist for new product capabilities.
·
Understand market trends, customer requirements, product use cases and buying behavior, supporting corporate strategic and tactical campaign activities.
·
Day-to-day and long-term management of our competitive landscape, with the ability to adjust messaging, positioning, and supported collateral to maintain competitive differentiation.
·
Develop and curate campaign and sales enablement assets including presentations, videos, demos, solution maps, white papers, data sheets for learning purposes.
·
Educate the market about Anomali's value offerings through multiple collateral such as demos, white-papers, workshops, presentations, and technical blogs, driving views of that content,
·
Grow a customer reference program to engage our customers and to showcase customer success and value realization achieved using Anomali.
·
Craft engaging audience-specific content, including case studies, solution briefs, web content, presentations, data sheets, whitepapers and sales playbooks that can be utilized globally.
Successful candidates will have the following experience:
·
15 + years of experience in product marketing and related marketing functions in the software industry, preferably within the cyber security field / SAAS required. Combination of public company and VC backed experience is a plus.
·
Track record in building new categories and or pivoting categories.
·
Deep understanding or the security market and competitive landscape.
·
Experience building trusted relationships with executive sponsors and end users.
·
Technical background or clear understanding of a product lifecycle
·
Bachelor's degree in computer science, marketing, business, or related area; MBA is a plus.
·
Proven record in building, getting buy-in and executing marketing plans, and staying focused on "getting it done" in a fast-moving, technical environment.
·
Able to coordinate across many teams and perform in fast-moving environment.
·
Demonstrated experience building credibility with and delivering results for product teams, sales teams and customers/partners.
·
Outstanding written and verbal communications skills to explain and translate complex technology concepts into simple and intuitive communications.
·
Uses data to measure results and inform decision making and strategy development.
LEADERSHIP CAPABILITIES
·
Communicates and influences - Clearly communicates information and ideas to individuals and teams in an articulate, focused, and compelling way.
·
Willing to offer intellectual mindshare. Executive presence and mindset, with the ability to roll up sleeves when necessary.
·
Excellent communication skills, able to present, negotiate and influence at C-level. Exceptional networking, relationships building and influencing skills.
·
Analytical and instinctual - Compares information from multiple sources to identify core issues. Uses data to make decisions but also understands that instinct plays a part in innovating. Always uses good common sense.
·
Business acumen - Deep understanding of the cyber security market, SaaS products, and experience driving revenue in a product marketing organization with the ability to draw from personal experience to make recommendations.
·
Builds and maintains high performing teams - Attracts, develops, engages and retains talented team members by creating an environment where people can realize their full potential.
Equal Opportunities Monitoring
It is our policy to ensure that all eligible persons have equal opportunity for employment and advancement on the basis of their ability, qualifications and aptitude. We select those suitable for appointment solely on the basis of merit without regard to an individual's disability, race, color, religion, sex, sexual orientation, gender identity, national origin, age, or status as a protected veteran. Monitoring is carried out to ensure that our equal opportunity policy is effectively implemented.
Compensation Transparency
$200,000 - $230,000 USD
Please note that the annual base salary range is a guideline and, for candidates who receive an offer, the base pay will vary based on factors such as work location, as well as, knowledge, skills and experience of the candidate. In addition to base pay, this position is eligible for benefits, and may be el
igible for incentive compensation and/or equity.