Country Manager, France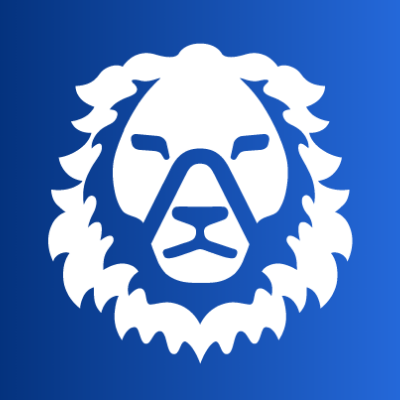 Anomali
Paris, France
Posted on Tuesday, June 27, 2023
Executive Overview:
Anomali, founded in 2013, is the recognized leader in intelligence-driven cybersecurity and the dominant Threat Intelligence Platform (TIP) in the market. We continue to lead in cybersecurity advancements in XDR and ASM solutions. More than 1,500 public and private sector organizations rely on Anomali to see and detect threats more quickly, reduce the risk of security breaches, and improve security operations productivity. Anomali solutions serve customers around the world in nearly every major industry vertical with strong representation from the Global 2000. As an early threat intelligence innovator, Anomali was founded in 2013 and is backed by leading venture firms including GV, Paladin Capital Group, In-Q-Tel, Institutional Venture Partners, and General Catalyst. Learn more at
www.anomali.com
.
Anomali's intelligence-driven security solutions help organizations enhance their security defenses by delivering extended detection and response (XDR) capabilities that stop attackers and help prevent future attacks. Anomali is well positioned to capitalize on this fast-growing market, having already had a capability for several years.
Anomali delivers earlier detection and identification of adversaries in an organization's network by making it possible to correlate tens of millions of threat indicators against real time network activity logs and up to five or more years of forensic log data. Anomali's approach enables detection at every point along the kill chain, making it possible to mitigate threats before any material damage to an organization has occurred and aligns closely to the MITRE ATT&CK framework.
Our team is passionate, innovative and creative with a smart, healthy and energetic winning sales culture without egos or politics — a group of professionals who share a common vision and passion to build the best and most trusted cybersecurity big data analytics company in the world. This is an important role in a rapidly expanding region of the company.
Objective
We are currently looking for talented and passionate Country Manager to join our EMEA enterprise sales team and develop/lead the region. We are known for having an upbeat and healthy, dynamic environment with a culture focused on career growth, success and winning! Our business model allows our sales teams to manage the full life cycle of our customer engagement. We do not cap commissions!
The primary responsibility is for the go to market strategy for the territory, growing the revenue of Anomali's security solutions into enterprise organizations and government organizations within an eco-system of channel and technology partners.
Job Description
Responsibilities
o Develop a regional territory go-to-market plan, incorporating a sales, marketing and channel plan with execution milestones.
o Although initially a 'first person on the ground' enterprise sales role, the Country Manager for France will work in close partnership with an established and very experienced Principal Solutions Architect / SEs, based in the EMEA region to support this role.
o Actively participate in all areas of the regional business. Build and drive the sales motion for the region establishing and maintaining all client and channel relationships.
o Above all else, be accountable for results to exceed sales targets for the region on a regular basis.
o Represent Anomali as the main spokesperson and figurehead for the region. Evangelize to the market and partners. Host key industry and Anomali events for the region.
o Work closely with our strategic customers to be their advocate in Anomali for additional needs, identifying new business opportunities, and ensuring smooth and on-time renewals.
o Work with the customer success team to develop strong regional Anomali customer advocates who can be an important part of our sales motion / GTM and create up-sell.
o Travel as required across the region either working directly with end-users or with channel / eco-system partners.
o Build and communicate consistent, accurate forecast information weekly, monthly and quarterly, giving the VP EMEA and CRO excellent visibility into the region's pipeline.
o Develop an Anomali eco-system within the region with key decision makers, influencers and partners. Find and develop 'lighthouse accounts' for the region.
o Work closely with the channel team to evolve the partner channel both in terms of select SIs, VARs, distributors and technology partners to drive maximum value and incremental pipeline growth for the region.
Accountabilities & Performance Measures
o Exceeds assigned sales quotas in designated territory.
o Responsible for the development and performance of all sales activities in assigned markets.
o Provides accurate reporting and forecasting for the region.
o Establishes plans and strategies to expand the customer base in the territory.
Organizational Alignment
o Reports to Alex Depret-Bixio, VP EMEA.
o Works closely in partnership with the Technical Director, Northern Europe, and in parallel with the channel, SDR, marketing and customer success teams that align to the territory.
Qualifications
Required Experience
o Minimum of 5 years of direct enterprise cybersecurity sales / regional management experience in France.
o Proven track record in significant over-quota achievement and demonstrated career stability in enterprise sales.
o Experience of selling into several verticals to include Banking/Finance, Energy/Utilities, government agencies, and Pharmaceuticals.
o Successful in driving growth in the region of at least 30% y/y consistently.
o Full life cycle solution selling. Experience with SaaS enterprise security products preferred.
o Strong and systematic experience in selling 6 & 7 figure deals to Global 2000 / DAX100 accounts.
o Domain experience in preferably Cyber Threat Intelligence and/or cyber related domain experience in SIEM, SOC, Big Data, Cloud, SOAR, NDR or EDR.
o Experience in a fast growth pre-IPO business in a similar phase of growth to Anomali.
o Proven and consistent hunting skills, 5 + years in an enterprise hunting / closing new business role is required. Experience in target account selling strategy.
o Proven ability to generate 3x pipeline and strong closing skills.
o Salesforce experience preferred.
o Bachelor's Degree in business or technical domain is required.
Required Skills
o Ability to connect with all individuals at all levels, C-Suite to analyst.
o Consultative sales approach – ability to uncover value by identifying customer pain points and understand information security concepts and approaches. Experience of value selling methodologies.
o Gravitas – needs to be comfortable dealing with CISO level engagements and have an extensive existing network of enterprise cybersecurity contacts within the region within the end-user but also within the channel / ecosystem.
o Strong work ethic, ability to adapt to rapidly changing environments, self-starter, high energy, passionate mindset.
o Curious / strong desire to self-learn new technology and ramp quickly.
o Entrepreneurial and creative business approach.
o Strong but balance personality with high integrity and work ethic, checked ego, non-political, ability to self-analyze and self-motivate. Positive energy, collaborator, winner attitude. Finds solutions, not problems.
o Strong relationship builder externally and internally.
o Enthusiastic and effective communicator. Excellent presentation skills (oral and written) for communication of complex solutions, business benefits, customer journey, and more. Excellent written and verbal communications skills.
o Strong public speaker – track record of speaking and evangelizing at Industry events.
o Strong negotiation skills, including managing legal contract negotiations.
o Strong pipeline management and forecasting skills.
o Analytical – data-driven in approach to decision making.
Environmental Job Requirements &Working Environment
o Languages: English and French (fluent oral and very high standard in written).
o Home office based – experience of working successfully in this way.
o Travel into London for team meetings.
o Travel as necessary to develop the territory to end users, channel partners, marketing events.
o Occasional travel out of territory to attend corporate events / training events and company kick-offs.
Equal Opportunities Monitoring
It is our policy to ensure that all eligible persons have equal opportunity for employment and advancement on the basis of their ability, qualifications and aptitude. We select those suitable for appointment solely on the basis of merit without regard to an individual's disability, race, religion, sex, age or sexual orientation. Monitoring is carried out to ensure that our equal opportunity policy is effectively implemented.
If you are interested in applying for employment with Anomali and need special assistance or accommodation to apply for a posted position, contact our Recruiting team at recruiting@anomali.com. We are happy to discuss reasonable adjustments.