Senior Counsel, Product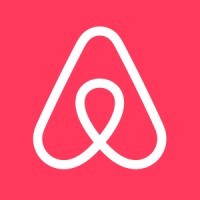 Airbnb
Product, Legal
United States
Posted on Saturday, September 16, 2023
Airbnb was born in 2007 when two Hosts welcomed three guests to their San Francisco home, and has since grown to over 4 million Hosts who have welcomed more than 1 billion guest arrivals in almost every country across the globe. Every day, Hosts offer unique stays and experiences that make it possible for guests to connect with communities in a more authentic way.
Airbnb's Legal Department is a global team that will require working with diverse international colleagues around the world. The successful candidate will be someone who is adaptable, collaborative and embodies Airbnb's Core Values. Candidates will be required to approach complex legal issues with a balance for local and global perspectives, while being adaptable to cultural differences and nuances. A genuine and demonstrated interest in Airbnb and a commitment to ethics, integrity and fostering a workplace that emphasizes diversity and belonging is a must.
The Community You Will Join:
Airbnb's Legal team embodies the company's innovative, forward-thinking spirit. At the frontier of the new sharing economy, Airbnb is breaking new ground in matters of policy, law, and government relations. Where some see obstacles, we see the opportunity to find creative, practical solutions, right at the cutting edge. Our adventurous, fast-moving legal team is committed to building a team of talented, collaborative and self-motivated legal professionals across the globe who believe in Airbnb's mission and leading as a 21st century company.
The Difference You Will Make:
This product counsel will primarily support Airbnb business teams responsible for designing, developing, and maintaining frontend (user-facing) and backend (infrastructure & operations) product functionality and processes. The ideal candidate will have experience product counseling in the technology space, interest in developing new areas of legal expertise, an ability to work both independently and cross-functionally, and a willingness to flex their skillset across projects and coverage areas as needed. The role requires a growth-oriented individual who is interested in global regulatory and emerging issues, with a particular focus on privacy, data use, consumer protection, competition, intermediary liability, AI, and other global laws and regulations that affect platforms.
In this position as a member of the Airbnb legal team you will be responsible for supporting and providing advice and guidance to the product, operations, design, and engineering teams on Airbnb's business. You must have excellent judgment in balancing legal risks with business strategy and a proven ability to learn new areas of law and function independently in a demanding fast-paced environment. We're looking for a highly adaptable and collaborative person who can handle ambiguity and rapidly shifting priorities with flexibility, patience, and poise. Previous product counsel experience is a plus. Your role will require a high degree of self-sufficiency, organizational skills, proactivity and an ability to enjoy a quick-paced and busy environment. You will operate as part of a supportive, fun and friendly team.
A Typical Day:
Advise operations, product, design, and engineering teams throughout the product development lifecycle on a broad range of compliance issues for cutting edge and first impression legal issues.

Provide pragmatic day to day and strategic advice to minimize legal risks while advancing business interests and ensuring an excellent customer experience.

Draft clear and concise disclosures, disclaimers, FAQs, terms of use, policies, and implement related processes.

Manage outside counsel on complex research issues with an eye toward driving business goals while effectively managing time and cost.

Coordinate with Airbnb's IP & Marketing team to ensure that communications and advertising comply with relevant legal and regulatory standards.

Collaborate effectively with counterparts supporting other business units and international counsel to ensure consistency across the product team and provide globally-aligned legal advice.

Stay up-to-date and keep the team advised on laws and regulations dealing with privacy, online/mobile advertising, and consumer protection in order to better support product counseling and commercial transactions.

Work closely with US and global product legal counterparts to understand the product, engineering, design, and operational implications across our contracts, commitments, and platform.
Your Expertise:
JD and 9-12 years of relevant experience in law firms, governmental agencies, and/or in-house legal departments.

3-5 years in-house experience at a multinational, consumer-facing technology company in a product counseling capacity is strongly preferred.

Knowledge of and experience applying regulations and industry guidelines (e.g. consumer protection law, CDA 230, DMCA, E-Commerce Directive, GDPR, CCPA, CPRA, CAN-SPAM, DSA/DMA, employee misclassification, and other regulations related to internet platforms).

Barred in a US state, preferably CA, or eligible to register as California Registered In-House Counsel.

Pragmatic and self motivated team player who has a flexible and proactive mindset. Someone with a proven ability to work both collaboratively and autonomously, who thrives in fast-paced, dynamic environments, and is comfortable with change, ambiguity, and risk.

Rigorous analytical skills with the ability to condense complex legal advice into clear and succinct oral and written advice. Someone who is intellectually curious and is comfortable challenging the advice and opinions of others, and being challenged themselves.

Comfort with making decisive risk-based decisions, often urgently and independently. Someone who is curious, resourceful, and a self-starter.

Demonstrated ability to inspire trust, forge relationships quickly, and earn the confidence and cooperation of business partners. Someone who works highly effectively with senior business and legal partners to execute on business objectives and find creative solutions to difficult problems, often under time pressure.

A solid working knowledge of the Airbnb platform, evolving product lines, and competitive landscape. A passion for our business with a strong knowledge and keen interest in travel.

Empathetic with strong ethical judgment. Someone who identifies strongly with Airbnb's core values and whose approach to work embodies those values.
Your Location:
This position is US - Remote Eligible. The role may include occasional work at an Airbnb office or attendance at offsites, as agreed to with your manager. While the position is Remote Eligible, you must live in a state where Airbnb, Inc. has a registered entity. Click here for the up-to-date list of excluded states. This list is continuously evolving, so please check back with us if the state you live in is on the exclusion list. If your position is employed by another Airbnb entity, your recruiter will inform you what states you are eligible to work from.
Our Commitment To Inclusion & Belonging:
Airbnb is committed to working with the broadest talent pool possible. We believe diverse ideas foster innovation and engagement, and allow us to attract creatively-led people, and to develop the best products, services and solutions. All qualified individuals are encouraged to apply.
We ask that you only reach out to us if you are a candidate whose disability prevents you from being able to complete our online application.
How We'll Take Care of You:
Our job titles may span more than one career level. The actual base pay is dependent upon many factors, such as: training, transferable skills, work experience, business needs and market demands. The base pay range is subject to change and may be modified in the future. This role may also be eligible for bonus, equity, benefits, and Employee Travel Credits.
Pay Range