Legal Investigations Associate, LATAm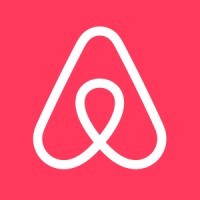 Airbnb
Legal
Brazil
Posted on Friday, September 15, 2023
Airbnb was born in 2007 when two Hosts welcomed three guests to their San Francisco home, and has since grown to over 4 million Hosts who have welcomed more than 1 billion guest arrivals in almost every country across the globe. Every day, Hosts offer unique stays and experiences that make it possible for guests to connect with communities in a more authentic way.
Airbnb's Legal Department is a global team that will require working with diverse international colleagues around the world. The successful candidate will be someone who is adaptable, collaborative and embodies Airbnb's Core Values. Candidates will be required to approach complex legal issues with a balance for local and global perspectives, while being adaptable to cultural differences and nuances. A genuine and demonstrated interest in Airbnb and a commitment to ethics, integrity and fostering a workplace that emphasizes diversity and belonging is a must.
The Community You Will Join:
The Legal Investigations team provides dedicated investigation support for the legal team. Legal Investigations team members provide operational subject matter expertise across a variety of Community Support and Trust related topics; they support fact investigations and serve as witnesses in litigated matters.
The Difference You Will Make:
The Investigations associate will be responsible for providing key investigative information for legal matters including user demands and litigation complaints. You will also assist legal by taking action on accounts as directed in order to resolve pre-litigation consumer demands, complaints and other issues. As a Legal Investigations associate you are expected to uphold the professionalism and confidentiality of the department at the highest level. You'll engage with senior stakeholders for the resolution of problems and support the legal team with knowledge and expertise on a wide range of topics.
A Typical Day:
Manage complex, sensitive, and urgent investigations and research for legal matters and provide information and findings to various stakeholders.
Coordinate cross functional efforts at the direction of legal.
Participate as a witness in declarations, depositions, hearings, and trials.
Contribute to team initiatives, including operational improvements.
Your Expertise:
Communication: You can be relied upon to effectively synthesize and communicate complex ideas in a variety of settings, including written communication. You are able to convey the intended message in a manner that is clear and concise for the intended audience.
Initiative: You understand the importance of working hard and being proactive. You are willing to invest your energy into new challenges. You are a self starter and are able to recognize issues and escalate as necessary.
Problem Solving: You are able to quickly identify and propose effective solutions to a variety of situations. You are creative in your problem solving and are able to use all resources available to you in order to come to an effective resolution.
Our Commitment To Inclusion & Belonging:
Airbnb is committed to working with the broadest talent pool possible. We believe diverse ideas foster innovation and engagement, and allow us to attract creatively-led people, and to develop the best products, services and solutions. All qualified individuals are encouraged to apply.
We ask that you only reach out to us if you are a candidate whose disability prevents you from being able to complete our online application.