Senior Community Operations Lead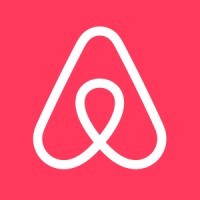 Airbnb
Operations
United States
Posted on Tuesday, September 12, 2023
Airbnb was born in 2007 when two Hosts welcomed three guests to their San Francisco home, and has since grown to over 4 million Hosts who have welcomed more than 1 billion guest arrivals in almost every country across the globe. Every day, Hosts offer unique stays and experiences that make it possible for guests to connect with communities in a more authentic way.
The Community You Will Join:
Every day, millions of Airbnb hosts around the world create comfortable, reliable and welcoming stays and Experiences for our guests. Hosting on Airbnb offers a unique way to meet our Hosts' financial goals but the rewards for opening their home or sharing a passion go beyond their bank account. Hosting also offers the opportunity to impact their local community, share their culture and connect with people they wouldn't have met otherwise.

Our Hosting organization exists to bring a wider array of diverse Hosts into the Airbnb Community, support their success, earn their trust, and ensure their safety and security. As the world emerges from the COVID-19 pandemic, Airbnb aspires to lead the travel industry with an entirely new form of community-powered travel, where creatively-led design is at the core of our offering. We know that our global community of hosts is one of Airbnb's most precious assets and we are very intentional on how we nurture the common identity of being an Airbnb Host.
The Difference You Will Make:
The Airbnb Community team is looking for an experienced Senior Community Operations Lead to lead the Community strategy and manage the Community team's Operating System.
In this role, you will work closely with and report to the Head of Community, and support the Community leadership team by managing business operations:
Strategy: Help set strategy, enable respective functions to execute, and evaluate business performance
Manage operating cadence: Lead key meetings, forums, OKR management; ensure Community is incorporated into key initiatives across the business through development, tracking, reporting of community metrics
Stakeholder Management: Structure analyses and create materials to help teams optimize operating efficiency and communicate to and collaborate with cross-functional teams and senior stakeholders
Special Projects: Lead and/or support ad-hoc program management of key Community programs. Identify areas of opportunity for potential investment or incubation; manage strategic pilots and business programs as appropriate
A Typical Day:
Strategy
Act as a trusted advisor, thought partner and facilitator, exercising judgement on when topics need to be discussed and decisions need to be made
Establish strategy, run and refine the Community operating system and cadence in partnership with Community and Hosting Leadership
Partner with the VP of Community, Director of Community Management and their leadership team to develop a roadmap for executing the agreed strategy and to coordinate Hosting prioritization efforts across Community
Represent Community in select internal and external meetings and be the proxy on Community work streams
Operating System & Stakeholder Management
Collaborate with analytics teams within Hosting but also in Finance, Data Science, Consumer Insights to integrate and synthesize recommendations
Ensure the right meetings take place at the right time with the appropriate agenda to effectively run day-to-day operations. Partner closely with the Executive Assistant for effective time management and prioritization to maximize leadership team productivity
Drive the process for follow up and follow through on action items that emerge from regular operating forums
Maintain confidentiality of the information. The role has access to executive level information and it is vital that confidentiality is maintained
POC on headcount planning and other big bet resourcing/investment proposals across the region
Special Programs
Support and prepare strategic documents to present new proposals and updates the Head of Community
Execute and program manage key initiatives
Design, implement and drive strategic pilots and business programs
Your Expertise:
Senior leader with 12+ years of related work experience, particularly in Consulting, Strategy, Product management, Finance, Business planning or Operations roles
Track record of leading large scale, high impact, cross-functional efforts and drive projects from ideation to strategy and implementation at the Executive level
Prior experience Process management - Experience with designing, implementing, and improving effective and efficient work processes
Demonstrated ability to manage multiple work streams and deliverables in a matrixed organization structure
Deep connection to Airbnb's mission and passion for creating Connection and Belonging
Strong analytical, data, and troubleshooting skills.
Excellent written and oral communication skills.
Creative problem solver. Able to identify real obstacles and viable solutions.
Outcome-oriented. Not reactionary, articulates the desired outcome and works collaboratively to create a path to achieve it.
Your Location:
This position is US - Remote Eligible. The role may include occasional work at an Airbnb office or attendance at offsites, as agreed to with your manager. While the position is Remote Eligible, you must live in a state where Airbnb, Inc. has a registered entity. Click here for the up-to-date list of excluded states. This list is continuously evolving, so please check back with us if the state you live in is on the exclusion list. If your position is employed by another Airbnb entity, your recruiter will inform you what states you are eligible to work from.
Our Commitment To Inclusion & Belonging:
Airbnb is committed to working with the broadest talent pool possible. We believe diverse ideas foster innovation and engagement, and allow us to attract creatively-led people, and to develop the best products, services and solutions. All qualified individuals are encouraged to apply.
We ask that you only reach out to us if you are a candidate whose disability prevents you from being able to complete our online application.
How We'll Take Care of You:
Our job titles may span more than one career level. The actual base pay is dependent upon many factors, such as: training, transferable skills, work experience, business needs and market demands. The base pay range is subject to change and may be modified in the future. This role may also be eligible for bonus, equity, benefits, and Employee Travel Credits.
Pay Range