Legal Intern, Brazil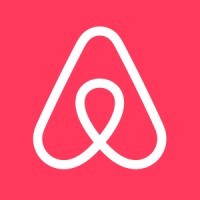 Airbnb
Legal
Brazil
Posted on Sunday, September 10, 2023
Airbnb was born in 2007 when two Hosts welcomed three guests to their San Francisco home, and has since grown to over 4 million Hosts who have welcomed more than 1 billion guest arrivals in almost every country across the globe. Every day, Hosts offer unique stays and experiences that make it possible for guests to connect with communities in a more authentic way.
Airbnb is a mission-driven company dedicated to helping create a world where anyone can belong anywhere. It takes a unified team committed to our core values to achieve this goal. Airbnb's various functions embody the company's innovative spirit and our fast-moving team is committed to leading as a 21st century company.
The community you will join:
Airbnb is seeking a Legal Intern to join the Brazil litigation team for a 1- to 2-year internship.
Airbnb's legal team embodies the company's innovative and entrepreneurial spirit. At the frontier of the sharing economy, Airbnb is breaking new ground in matters of policy and law around the world. Where some see obstacles, we see opportunities to find creative and practical solutions. We're an adventurous, fast-moving group.
This internship is right for you if you are a law student (bachelor) with graduation expected for 2026/2027, advanced English skills, a proactive attitude, strong organization skills, willingness to learn, and embrace adventures in a fast paced environment.
The difference you will make:
As an intern, you'll be integrated into a team where you'll contribute to challenging projects. Your manager, team, and our incredible employee community will strive to be superhosts to you during the summer. We provide the support, mentorship, fun, and real world experience needed to accelerate your learning and make a real impact on our product, as Airbnb revolutionizes connection, belonging, and travel.
Your assigned projects will depend on the department's needs and your interests. You will have the opportunity to work closely with the legal team of Airbnb Brazil and its business partners to support a variety of legal functions, which may include: Contracts, Regulatory, Corporate, Commercial, Privacy, and
A typical day:
The intern will support the Litigation Team in:
Managing summonings from judicial and administrative cases and extrajudicial notices;
Monitoring judicial and administrative cases, gathering data to support Airbnb's defenses and updating Airbnb's internal systems with information about judicial and administrative cases;
Managing outside counsel work and consumer litigation cases;
Drafting reports and responses to judicial and administrative requests
Participating on relevant projects to the litigation team, besides collaborating daily basis workflows.
Your expertise:
Graduation expected for 2026/2027
Based in São Paulo - SP
Advanced english skills
Strong organizational skills
Hands on and willing to learn
Previous experience in the litigation practice area will be a plus.
Your location:
This position is hybrid and you must be living in São Paulo-SP and have work authorization for Brazil to be eligible.
Our commitment to inclusion & belonging:
Airbnb is committed to working with the best and brightest people from the broadest talent pool possible. We believe a diversity of ideas fosters innovation and engagement, and allows us to attract the best people, and to develop the best products, services and solutions. All qualified individuals are encouraged to apply. If you need assistance, or a reasonable accommodation during the application and recruiting process, please contact us at: reasonableaccommodations@airbnb.com.