Senior Engineering Manager, Community Support Products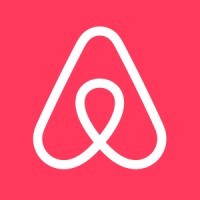 Airbnb
Software Engineering, Other Engineering, Customer Service
China
Posted on Friday, August 18, 2023
Airbnb was born in 2007 when two Hosts welcomed three guests to their San Francisco home, and has since grown to over 4 million Hosts who have welcomed more than 1 billion guest arrivals in almost every country across the globe. Every day, Hosts offer unique stays and experiences that make it possible for guests to connect with communities in a more authentic way.
The Community You Will Join:
The Community Support Platform China team is a full function team established in Beijing, China, responsible for business and services related to global community support.The CSP Beijing team aims to provide guests/hosts with unified and complete business support and solutions for appeals tracking, coordinating and resolving. Solving the problems encountered by customers in different scenarios with high quality and efficiency, and continuously improving customer experience.
The Difference You Will Make:
As a Senior Engineering Manager of the Community Support Platform team, you will be leading and growing a group of talented and diverse software engineers working on some of the most exciting and cutting-edge Community Support products around. You will be responsible for delivering a best-in-class Community Support product experience to Airbnb guests and hosts all around the world.
A Typical Day:
Proactively take initiatives to drive for outcomes over the scope of the team.
Build relationships and drive alignment with stakeholders within Community Support and across external teams.
Communicate difficult or complex concepts and decisions clearly and effectively with multiple stakeholders across various functions.
Provides critical guidance and input in prioritization over multiple major projects.
Mentor and guide junior managers and engineers, fostering their technical growth and professional development.
Your Expertise:
BS, MS or Ph.D. in Computer Science or related field
12+ years of relevant experience in the tech industry, 6+ years of successful engineering management experience, with 3+ years of managing multiple first-line managers.
Hands-on experience with designing, implementing and shipping large-scale, high-performance software systems; experience in an Architect role a plus.
A passion for perfecting user experience and contributing to product strategy, with a keen sense of product design.
A commitment to coach and mentor, with experience of building aspiring engineering teams over a span of several years, in multiple organizations.
Excellent communication ability to thrive in a fast-moving environment supporting a rapidly growing business, effectively operating in ambiguity and creating alignments with multiple teams.
A proven track record of fostering a culture of strong commitment to engineering quality and excellence.
A proven track record of fostering a culture of Diversity and Belonging, within the organization and across the tech community.
Fully proficiency of communication in both Chinese and English language.
Your Location
This position is China - Remote Eligible. The role may include occasional work at an Airbnb office or attendance at offsites, as agreed to with your manager. Your recruiter will inform you what cities you are able to work from depending on your personal legal working identity and Airbnb internal policies.
Our Commitment To Inclusion & Belonging
Airbnb is committed to working with the broadest talent pool possible. We believe diverse ideas foster innovation and engagement, and allow us to attract creatively-led people, and to develop the best products, services and solutions. All qualified individuals are encouraged to apply.