Senior Security Engineer, Threat Detection & Response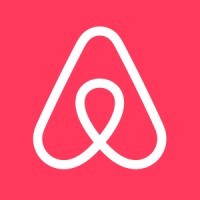 Airbnb
IT
Berlin, Germany
Posted on Saturday, August 5, 2023
Airbnb was born in 2007 when two Hosts welcomed three guests to their San Francisco home, and has since grown to over 4 million Hosts who have welcomed more than 1 billion guest arrivals in almost every country across the globe. Every day, Hosts offer unique stays and experiences that make it possible for guests to connect with communities in a more authentic way.
The Community You Will Join:
The Threat Detection and Response team (TDR) at Airbnb is focused on automating security detection, responding to security incidents, and working with partner teams to build capabilities that support the incident lifecycle. This is the front-line team that detects, investigates, and responds to security threats and malicious activity.
While the team is not new, we are now at a point of increasing scope as we grow the team. This is a key role to define and execute our vision for threat detection and incident response capabilities and process while mentoring other team members. As a senior engineer on the team, you will have direct impact building, optimizing, and growing securing capabilities as you help deliver world-class threat detection and incident response.
The Difference You Will Make:
You will be a key member of our growing Threat Detection & Response (TDR) EMEA team.
You will get an opportunity to define and execute novel approaches to detecting, containing and mitigating threats and incidents.
You will partner with cross-functional partners across the company to improve the overall security of Airbnb driven by learnings and root cause analysis of investigations and incidents resulting in removal of entire classes of problems.
A Typical Day:
Investigation & Response: Perform investigations of security incidents using your knowledge and understanding of digital forensic artifacts, log data analysis and/or developing automation for investigation & response capabilities that scale.
Incident Handling: Coordinate and drive resolution on a diverse range of incidents as part of an on-call team. Analyze root causes, trends and systematic issues.
Detection Engineering: Create and automate threat detection and hunting based on indicators observed during incident response or from other threat intelligence.
Technical Leadership: Help define and execute strategy for threat detection and incident response.
Influence & Communication: Collaborate well with cross-functional partner teams, such as Legal, Privacy, and Engineering for efficient, large-scale response.
Your Expertise:
5+ years of hands-on technical experience in security engineering, systems engineering, software engineering, network engineering, or privacy engineering.
3+ of those years of experience in incident response including host and cloud forensics, incident management, threat intelligence, threat hunting, and/or security detection.
Bachelor's degree in a related technical field or equivalent practical experience.
Ability to lead people in complex, ambiguous situations through influence and not authority.
Ability to work calmly and collaboratively in critical situations with expediency.
Outstanding organizational, prioritization, and multitasking skills.
Experience automating security detection and response.
We are not focused on specific tools but we often use Python, AWS, SQL, and more.
Our Commitment To Inclusion & Belonging:
Airbnb is committed to working with the broadest talent pool possible. We believe diverse ideas foster innovation and engagement, and allow us to attract creatively-led people, and to develop the best products, services and solutions. All qualified individuals are encouraged to apply.
We ask that you only reach out to us if you are a candidate whose disability prevents you from being able to complete our online application.