Staff Software Engineer, Trust Identity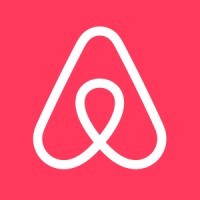 Airbnb
Software Engineering
Remote
Posted on Thursday, August 3, 2023
Airbnb was born in 2007 when two Hosts welcomed three guests to their San Francisco home, and has since grown to over 4 million Hosts who have welcomed more than 1 billion guest arrivals in almost every country across the globe. Every day, Hosts offer unique stays and experiences that make it possible for guests to connect with communities in a more authentic way.
The Community You Will Join:
Identity Team
Join our team at Airbnb and play a crucial role in enhancing transparency and trust within our global community! We pride ourselves on using identity verification as a powerful tool to build trust among our users. This team works with design, product, privacy/legal, operations, and other engineering teams to verify users are who they say they are and build trust on the platform. If you're passionate about developing cutting-edge solutions that drive positive impacts on a global scale, join us on this exciting journey to foster a safer and more trustworthy Airbnb community!

What problems are we solving on Identity?
Identity Verification Expansion
Presently, our platform focuses on individual verification, but we understand the importance of broadening this process. As part of our team, you'll be at the forefront of creating the next generation of identity verification. Your innovative work will empower new user segments, enabling them to showcase their legitimacy to end-users. By introducing these enhancements, you'll significantly contribute to establishing trust and enhancing security for guests during their booking experiences.
Identity Misuse
As part of our team, your primary mission will be to enhance our existing systems by identifying and incorporating new user signals to make sure we can stand behind every identity verification. You'll have the exciting opportunity to collaborate directly with our operations team, gaining valuable insights into emerging trends and facilitating the dynamic refinement of our detection strategies.Your expertise will be instrumental in reducing fraud and preventing safety incidents, ensuring that our platform remains a safe and trustworthy environment for all users. If you're driven by the challenge of combating online misconduct and creating a positive impact on user experiences, this is the perfect opportunity to make a real difference!"
Vendor Optimization
We recognize the critical importance of vendors in our Identity pipeline and believe there are numerous opportunities to enhance this partnership. As a key member of our team, you'll take charge of leading high-impact initiatives aimed at unlocking substantial cost savings. Your responsibilities will include streamlining integration processes, conducting consistent performance evaluations, and ensuring a seamless and efficient workflow. Additionally, we envision a future where ML, Computer Vision, and AI technologies play a significant role in reducing our dependence on external vendors. You'll have the exciting chance to spearhead initiatives to invest in and implement these cutting-edge technologies, shaping the future of our Identity pipeline. If you're excited about making a tangible difference by revolutionizing our vendor collaborations, and if you have a passion for exploring innovative technologies, this is the perfect opportunity for you to leave a lasting impact on our organization while driving progress in the realm of Identity management!
The Difference You Will Make:
Work on systems at scale with large data sets, build and continuously improve applications for Airbnb product, business and operational use cases.
Work collaboratively with cross-functional partners including software engineers, product managers, operations and data scientists, identify opportunities for business impact, understand, refine, and prioritize requirements for engineering systems, drive engineering decisions, and quantify impact.
Hands-on prototype, develop, productionize, and test solutions and defenses to existing and emerging fraud trends.

Your Expertise:
9+ years industry experience
Bachelor's and/or Master's degree, preferably in CS, or equivalent experience
Experience in building and scaling high-quality and high-traffic products (or systems).
Ability to evaluate technical approaches and design product solutions to solve real-world problems.
Ability to drive alignment, manage projects and effectively collaborate with stakeholders.
Mentorship to junior developers
Fraud experience is a plus, but not required
Your Location:
This position is US - Remote Eligible. The role may include occasional work at an Airbnb office or attendance at offsites, as agreed to with your manager. While the position is Remote Eligible, you must live in a state where Airbnb, Inc. has a registered entity. Click here for the up-to-date list of excluded states. This list is continuously evolving, so please check back with us if the state you live in is on the exclusion list. If your position is employed by another Airbnb entity, your recruiter will inform you what states you are eligible to work from.
Our Commitment To Inclusion & Belonging:
Airbnb is committed to working with the broadest talent pool possible. We believe diverse ideas foster innovation and engagement, and allow us to attract creatively-led people, and to develop the best products, services and solutions. All qualified individuals are encouraged to apply.
We ask that you only reach out to us if you are a candidate whose disability prevents you from being able to complete our online application.
How We'll Take Care of You:
Our job titles may span more than one career level. The actual base pay is dependent upon many factors, such as: training, transferable skills, work experience, business needs and market demands. The base pay range is subject to change and may be modified in the future. This role may also be eligible for bonus, equity, benefits, and Employee Travel Credits.
Pay Range