Communications Lead, Japan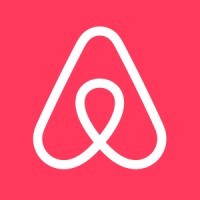 Airbnb
Marketing & Communications
Tokyo, Japan
Posted on Thursday, July 27, 2023
Airbnb was born in 2007 when two Hosts welcomed three guests to their San Francisco home, and has since grown to over 4 million Hosts who have welcomed more than 1 billion guest arrivals in almost every country across the globe. Every day, Hosts offer unique stays and experiences that make it possible for guests to connect with communities in a more authentic way.
The Airbnb Communications team is responsible for telling Airbnb's story around the world.
We help drive consideration and usage of our products and services in addition to generating buzz, supporting the legitimization of our community, and promoting trust in our brand. We lead the communications strategy to make Airbnb synonymous with magical travel and the world's leading platform for hospitality entrepreneurs.
We speak to the media, influencers, hosts and guests, industry commentators, thought leaders and the wider community - we are the voice of Airbnb. We're a fast growing, high-energy team with a passion for people, places and great stories. If you'd like to be part of one of the world's greatest teams, come tell us your story.
We are hiring a Communications Lead for Japan. The role is responsible for delivering large scale consumer-facing campaigns, crafting and executing communications tactics that enhance our legitimisation agenda and ensuring a regular press-office drumbeat of stories and news, designed to drive awareness and consideration of Airbnb across Japan.
The successful candidate will work closely with cross-functional partners to ensure Airbnb is front and centre in consumer-facing media and will also help maintain and advance the company's position with relevant policy and corporate stakeholders, telling our story to a wide range of journalists, influencers and community members.
We're looking for an effective and creative senior communications all-rounder who has their finger on the pulse of popular culture and an impressive network of journalist contacts across the travel, lifestyle, technology, political and news media space.
The role is based in Tokyo and reports to the Head of Communications for Northeast Asia.
Responsibilities
Translate global communications priorities into a locally nuanced strategy that support Airbnb's key business objectives in the local market
Identify proactive press opportunities and drive national/global announcements, in support of consumer, policy and corporate communications goals.
Run product launches, press events and high visibility campaigns to Airbnb's exceptionally high level of detail and execution
Develop and manage relationships with key reporters and celebrities/ influencers across Japan
Executive a multi-faceted thought leadership communications program (op-eds, panels etc.) for Airbnb's local leadership team and help prepare spokespeople (policy leads, Country Managers, Airbnb execs etc.) for public speaking/ media engagements.
Manage crisis and issues and reactive press requests
Help manage a local agency and ensure key processes are adhered to
Provide guidance and support to the local policy team on communications matters
Requirements
Bachelor's Degree
10+ years PR/Public Affairs experience working in an agency, in-house communications or a government communications role; preference to those with tech/ travel/publicly listed company experience
Experience working with and executing celebrity and influencer campaigns
Understanding of celebrity and influencer marketing and relevant market specific social media channels
Proven-track record working on creative consumer communications initiatives that have generated wide spread awareness and brand buzz
Good knowledge of public policy matters - more specifically relating to tourism, technology, or the sharing economy
Ability to work collaboratively with multi-functional leads in a matrix organization
Excellent writing skills with samples to share
Confident in leading meetings with external partners, senior stakeholders and media contacts
Passion for Airbnb and the mission of the company
Experience working on projects in a fast-paced environment
Strong organizational skills and attention to detail
Exceptional verbal communications and interpersonal skills
Ability to maintain enthusiasm and a calm demeanor in stressful situations