Public Policy Manager, Iberia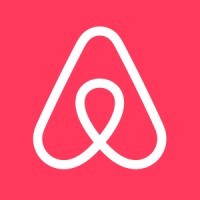 Airbnb
Barcelona, Spain
Posted on Thursday, July 20, 2023
Airbnb was born in 2007 when two Hosts welcomed three guests to their San Francisco home, and has since grown to over 4 million Hosts who have welcomed more than 1 billion guest arrivals in almost every country across the globe. Every day, Hosts offer unique stays and experiences that make it possible for guests to connect with communities in a more authentic way.
The Team:
Airbnb's public policy team exists to further the interests of our community of hosts and guests with politicians, regulators, opinion leaders and others who shape the political and legal context for our business, helping them to understand the significant social and economic contributions of our platform. Across the EMEA region, we are engaged in well over a hundred local conversations and negotiations with governments big and small. We engage governments at local, regional and national levels directly and also use innovative advocacy and partnership strategies that actively involve our community and our stakeholders in making the case for fair, progressive home sharing rules.
We organise ourselves in integrated campaign groups, drawing on a wide range of tools and disciplines - from detailed policy and government relations work, through high-impact partnerships, proactive media relations, community organising, digital platforms and content, polling, and innovative data science and research. We use the combined might of these disciplines to progress our overall policy agenda.
The Role:
We are looking for a Public Policy Manager to support our campaigns across Spain. This role is a key member of the multi-skilled campaign team, helping to define policy goals and positions and implement them and developing strategic allyships, working alongside other functional experts who support those goals. This role will report to the Head of Government Affairs in Iberia, and will work as part of an integrated team covering Spain and Portugal.
In this role you must be skilled in policy engagement with a wide variety of external stakeholders especially at national level but also at regional and local level. You are able to work proactively with authorities to help stakeholders understand the contribution of the collaborative economy to sustainable tourism. You excel at managing complexity and ambiguity and bring clear forward and strategic thinking to the table, providing timely, independent and proactive strategic advice.
The ideal candidate will be passionate about Airbnb's mission, and have proven experience in regulatory and political work in a relevant business or non-governmental organisation, or in a political, governmental or regulatory context.
Frequent travel within Spain should be expected, along with occasional travel within Europe and to our global headquarters in San Francisco.
Responsibilities:
Support the Campaign team in developing political strategies and priorities, advise on local needs, plan relevant activities and design policy positions across these geographies
Identify allyship opportunities - new potential partners and partnerships programmes - work with partners to develop MOU's, work with internal teams to deliver on partner MOU's and maintain partner/stakeholder relationships;
Establish new and maintain existing relationships with an extensive network of contacts in the national government;
Act as Airbnb's representative in meetings with government and political stakeholders, in coalitions and collaborations to advance Airbnb's advocacy initiatives, including crafting and negotiating language for legislation, drafting comments on administrative registrations, and authoring issue briefs and position papers;
Advise Airbnb's teams on public policy matters to guide development of products, services and policies and manage the operational implementation of national policy proposals and legislative measures, working with colleagues in our legal and California-based product teams;
Engage in research, writing and other activities to provide analysis and critical thinking on developments affecting Airbnb's priorities;
Monitor legislation and regulatory matters and advise the company with respect to policy challenges;
Help managing the consultants who provide on-the-ground support, ensuring that they are properly briefed and engaging energetically on behalf of Airbnb in line with the agreed strategy;
Flag local policy issues that may have pan-regional implications, and work with colleagues elsewhere in Europe and in San Francisco to develop global solutions and approaches as required.
Requirements:
At least 8 years of direct experience working with complex political or regulatory issues in a relevant business or non-governmental organisation, or in a political, governmental or regulatory context. Ideally, this experience has been built in travel, urbanism or technology.
Detailed knowledge of the political landscape and legislative processes in Spain are mandatory. Knowledge of the political landscape in Portugal and Brussels would be an advantage.
Proven ability to build and sustain networks of influence across a broad range of stakeholders;
Experience in managing resources and a tracked record of partnerships would be an advantage;
Experience of managing complex projects with multiple stakeholders. Highly organised and able to stay on top of multiple projects simultaneously;
First-rate personal, political, analytical and organisational skills;
Proven ability to establish networks within political stakeholder communities on local, regional and/or national level;
An eye for detail - with an ability to very quickly get up to speed on complex technical and regulatory issues;
Excellent communicator with great interpersonal, writing and presentation skills;
Ability to work independently as well as a team player in a multi-task work environment while producing the highest caliber work product in a timely manner;
Self-starter with a good sense of humour and the ability to thrive in a fast moving and sometimes stressful environment;
Candidates must speak native level of Spanish and fluent English. Catalan is a valuable plus. You must submit your application in English.
This role is preferably based in Madrid or Barcelona. Airbnb's offices in Spain are in Barcelona.
Our Commitment To Inclusion & Belonging:
Airbnb is committed to working with the broadest talent pool possible. We believe diverse ideas foster innovation and engagement, and allow us to attract creatively-led people, and to develop the best products, services and solutions. All qualified individuals are encouraged to apply.