Product Marketing Manager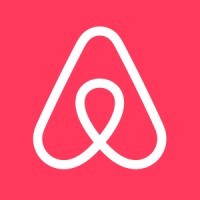 Airbnb
Marketing & Communications, Product
United States
Posted on Thursday, July 13, 2023
Airbnb was born in 2007 when two Hosts welcomed three guests to their San Francisco home, and has since grown to over 4 million Hosts who have welcomed more than 1 billion guest arrivals in almost every country across the globe. Every day, Hosts offer unique stays and experiences that make it possible for guests to connect with communities in a more authentic way.
Airbnb is a vision and mission driven company. Our Product Managers embody this culture and mindset. They imagine the ideal end state for our community (guests and hosts) first and work backwards from it, challenging current assumptions. They deeply understand the needs of our guests and Hosts and can translate these into a narrative and winning strategy and leverage metrics to ensure we are making progress against it. They partner with talented cross-functional team members (across engineering, design, data science, etc.) and lead teams to execute upon a shared vision. They are incredibly hands on and are not afraid to roll up their sleeves to get the right outcome for our community. We are looking for leaders who want to join us in this journey to accomplish our mission of creating belonging everywhere.
About Commercial Products at Airbnb
Commercial Products is responsible for the financial success of our Hosts and the health of our marketplace. We own the Host tools and products that power pricing and availability, fees, insights, and the cancellations and alterations experience for our guests and Hosts. We not only lead these product areas, but partner with leaders across the company to deliver the business outcomes associated with them.
About the Role
As the product leader for Cancellations, you will be responsible for the end-to-end strategy and experience for cancellations and alterations on Airbnb - including the vision, strategy, product, and outcomes for Airbnb and the community. In this highly impactful role, your work will focus on driving innovation in these products to meet the increasing guest desire for flexibility while balancing the needs of our Hosts. Doing this successfully will require strong collaboration and stakeholder management across teams and leadership.
Responsibilities
Product Manager:
Establish an innovative product vision and strategy for cancellations and alterations.
Craft the narrative and marketing strategies that communicate the benefits and features of these products both internally and externally.
Take a user-centric approach to design easy-to-use and intuitive products.
Develop product roadmaps and build alignment across product teams, cross-functional partners (FP&A, Marketing, Operations, Customer Experience, Trust, etc.) and Leadership/Executive team.
Build deep expertise on the subject matter both through user research, marketplace data, and an understanding of the competitive landscape.
Define goals and success with clearly measurable objectives and key results.
Inspire teams, leadership, and the company to support the success of your products and business outcomes.
Implement best-in-class product development and management practices.
Efficiently execute to ship product and deliver impact for our business and users.
Lead cross-functional groups to deliver on the team's mission.
Communicate concisely and influence outcomes.
Qualifications
10+ years of product management experience.
Experience creating product messaging and delivering to customers and the media.
Demonstrated track record of product leadership.
Built and scaled global consumer products and ecosystems that people love.
Entrepreneurial track record of taking an idea to reality.
Experience working on consumer products with a financial component.
A strong ability to effectively use data and perform business analysis to support product strategy/decisions.
Excited to drive execution across teams in a fast-paced environment.
Desire to do individual contributor product management work.
Your Location:
This position is US - Remote Eligible. The role may include occasional work at an Airbnb office or attendance at offsites, as agreed to with your manager. While the position is Remote Eligible, you must live in a state where Airbnb, Inc. has a registered entity. Click here for the up-to-date list of excluded states. This list is continuously evolving, so please check back with us if the state you live in is on the exclusion list. If your position is employed by another Airbnb entity, your recruiter will inform you what states you are eligible to work from.
Our Commitment To Inclusion & Belonging:
Airbnb is committed to working with the broadest talent pool possible. We believe diverse ideas foster innovation and engagement, and allow us to attract creatively-led people, and to develop the best products, services and solutions. All qualified individuals are encouraged to apply.
We ask that you only reach out to us if you are a candidate whose disability prevents you from being able to complete our online application.
How We'll Take Care of You:
Our job titles may span more than one career level. The actual base pay is dependent upon many factors, such as: training, transferable skills, work experience, business needs and market demands. The base pay range is subject to change and may be modified in the future. This role may also be eligible for bonus, equity, benefits, and Employee Travel Credits.
Pay Range