Senior iOS Engineer, China Outbound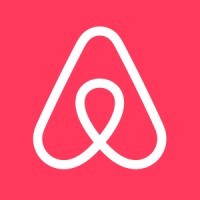 Airbnb
Software Engineering
China
Posted on Wednesday, June 7, 2023
Airbnb was born in 2007 when two Hosts welcomed three guests to their San Francisco home, and has since grown to over 4 million Hosts who have welcomed more than 1 billion guest arrivals in almost every country across the globe. Every day, Hosts offer unique stays and experiences that make it possible for guests to connect with communities in a more authentic way.
The Community You Will Join:
The team is responsible for developing the Airbnb iOS and Android apps and building products on native for Airbnb guests, specifically for China guests. We are a remote team consisting of 10+ iOS and Android engineers based in different cities, and we meet up in person regularly to collaborate, connect and celebrate.
The Difference You Will Make:
As a senior iOS engineer in the team, you will work closely with PMs, designers, data scientists and engineers across global teams to build products for Airbnb guests. You will work on projects that can span multiple areas, from product code - signup/login, search, checkout and reviews etc, to more foundational components - map, DLS, networking, logging, etc. Also as a senior team member, you are expected to set and hold a high bar for the quality and best practices for the team, e.g. via code reviews and tech design reviews.
A Typical Day:
Work with cross functional partners to understand product requirements and translate them into technical solutions, help create the roadmap for the projects

Discuss and align technical specifications and implementation details with other engineers, including cross-team engineers from Global

Write clean, testable and maintainable code to implement the features

Perform tech design and code reviews and advise/mentor other engineers

When you are the POC of the projects, drive the delivery, communicate the status to stakeholders and ensure the overall quality
Your Expertise:
7+ years of iOS development experience in a fast paced, high growth tech environment

Attention to detail, passion for writing clean, readable and maintainable code

Great communication and collaboration skills

International work experience or experience working in a global environment is a Plus

Fluent speaking and writing English is a Plus
Your Location
This position is China - Remote Eligible. The role may include occasional work at an Airbnb office or attendance at offsites, as agreed to with your manager. Your recruiter will inform you what cities you are able to work from depending on your personal legal working identity and Airbnb internal policies.
Our Commitment To Inclusion & Belonging:
Airbnb is committed to working with the broadest talent pool possible. We believe diverse ideas foster innovation and engagement, and allow us to attract creatively-led people, and to develop the best products, services and solutions. All qualified individuals are encouraged to apply.